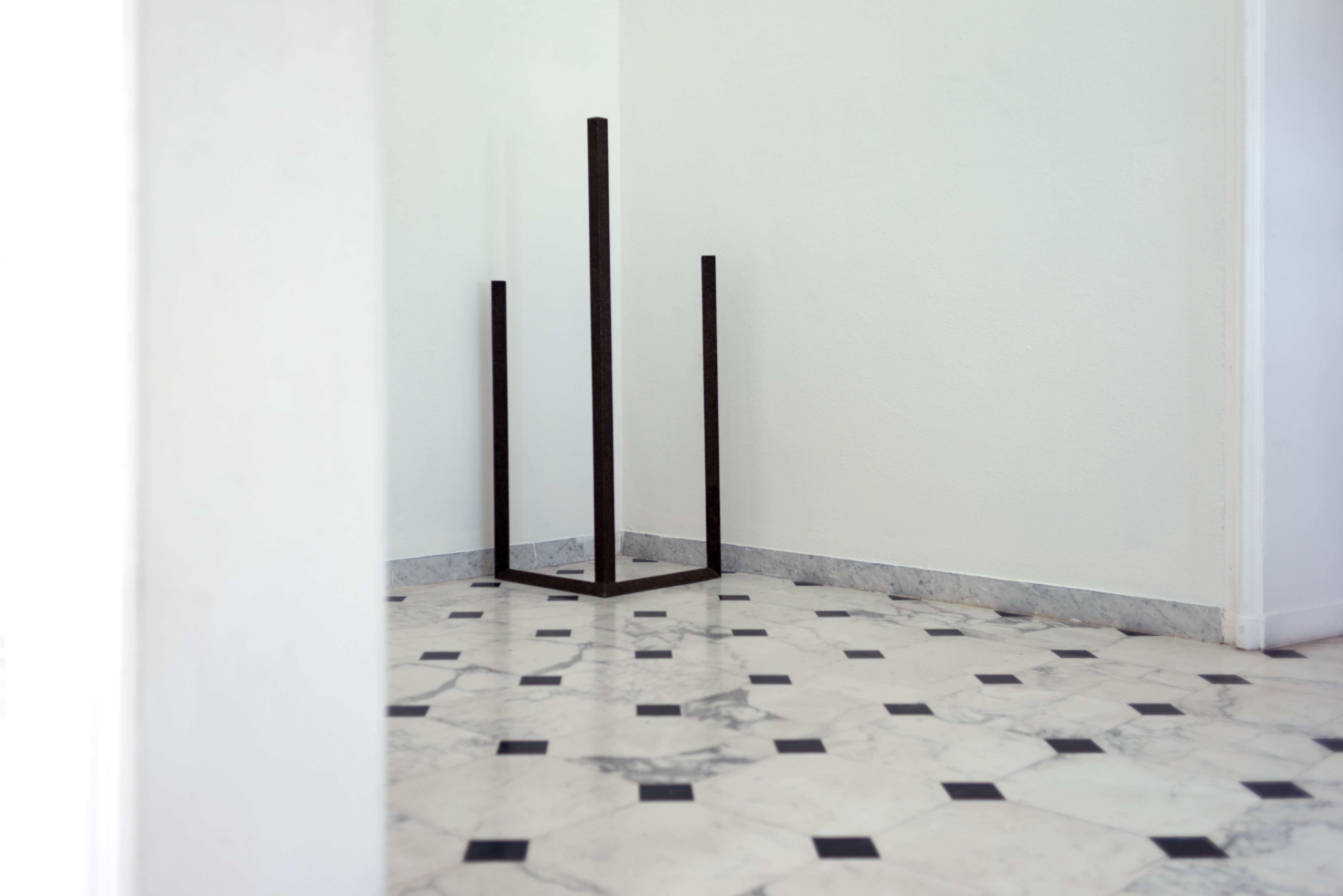 Click here to view image
Paolo Icaro (Torino, 1936)
Technique and Dimensions:
Steel and sequins, 58 x 58 x 164 cm
On display (inv. no. 652)
Maria Cernuschi Ghiringhelli Collection, acquired in 1989
After an initial involvement with the Arte Povera movement, invited in 1967 by curator Germano Celant to the first exhibition, "Arte Povera Im-Spazio", held at the Galleria La Bertesca in Genoa, Icaro took his research in a conceptual, minimal direction, in which art becomes a tool for the measuring of man in space and time. In 1968 in New York he created the first Gabbie (Cages), metal bar structures, closely related to the Contrangolo kept at the museum, which create space without occupying it, an "other" space defined by their geometries in pursuit of a balance between the internal and external. This reflection remains a constant throughout his work, and on his return from the United States was revived in his solo exhibition "Faredisfarerifarevedere", again hosted at the La Bertesca gallery. Following a second stay in the United States, interspersed with monthly trips to Calice Ligure where his friend Emilio Scanavino lived and had a small circle of artists, Icaro began to use plaster, which became the medium of choice for his artistic practice, thanks to its malleability, ductility and its ability to retain the imprint of the artist's gesture intact in the material. The hallmark of Icaro's latest exhibitions is that they are "no longer just about space, it is a dynamic research".