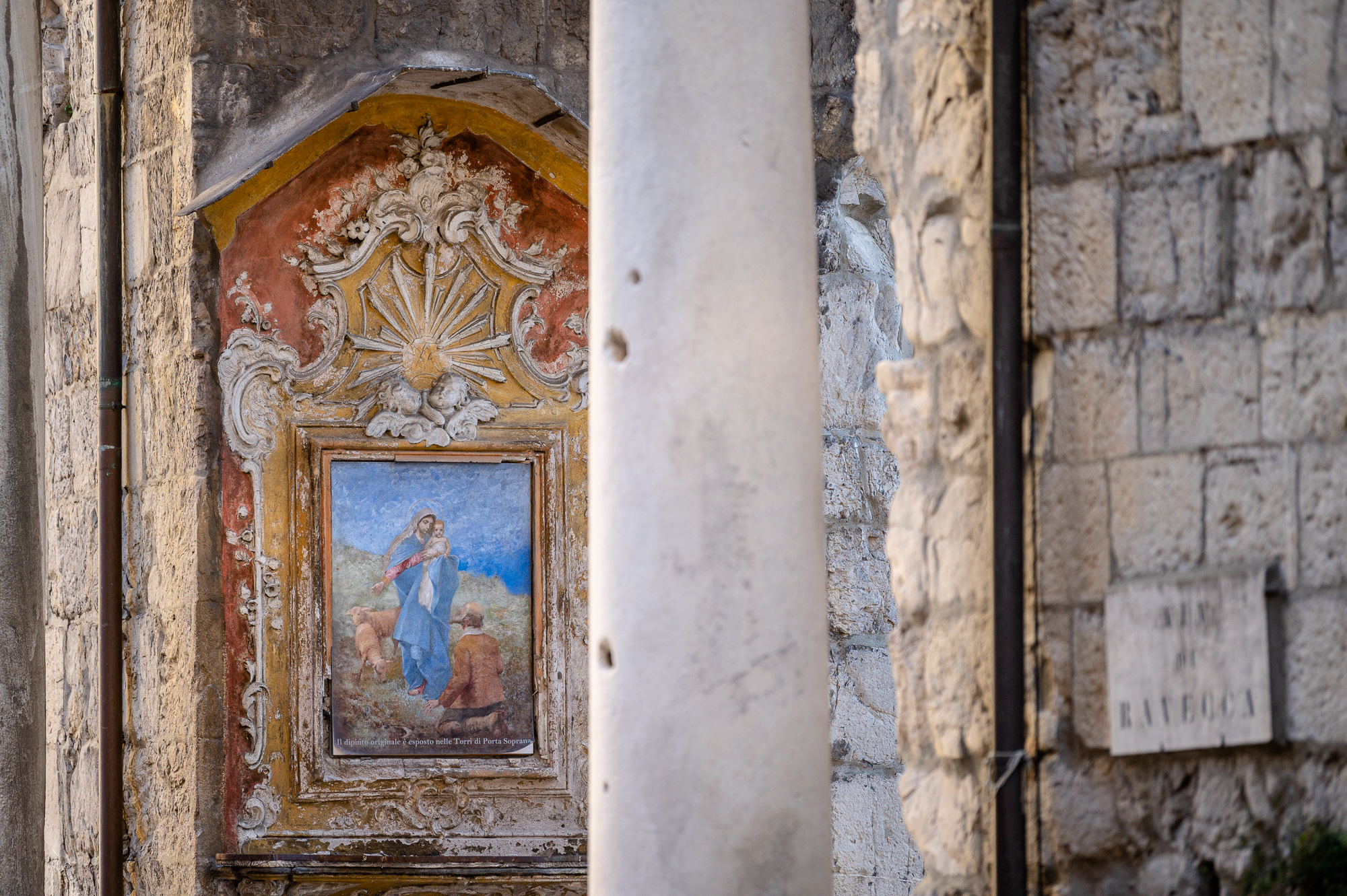 Click here to view image
In such an important city cross roads, and one with such symbolic importance, an image of the Madonna could hardly be left wanting, a figure to whom the Genoese were always particularly devoted - to the point of electing her as Queen in 1637.
Many "aedicule" in the alleys of the city host Marian images to which inhabitants and passers-by used to address prayers, invocations or simply brief thoughts. In the case of the one located at the Porta Soprana it depicts the Apparition of the Madonna della Guardia to Blessed Benedetto Pareto, an image which commemorates the event of 1490, when the Virgin appeared to a peasant in the hills north of Genoa. The author of the work is the Piedmontese Giovanni Grifo (Alba, 1869 - Genoa 1935) who uses the oil on slate technique.
The aedicule that houses it is earlier, dating to the 17th-18th centuries. To preserve the painting from the elements, it was replaced by a copy in 2015: the original is located in the entrance to the towers of Porta Soprana.