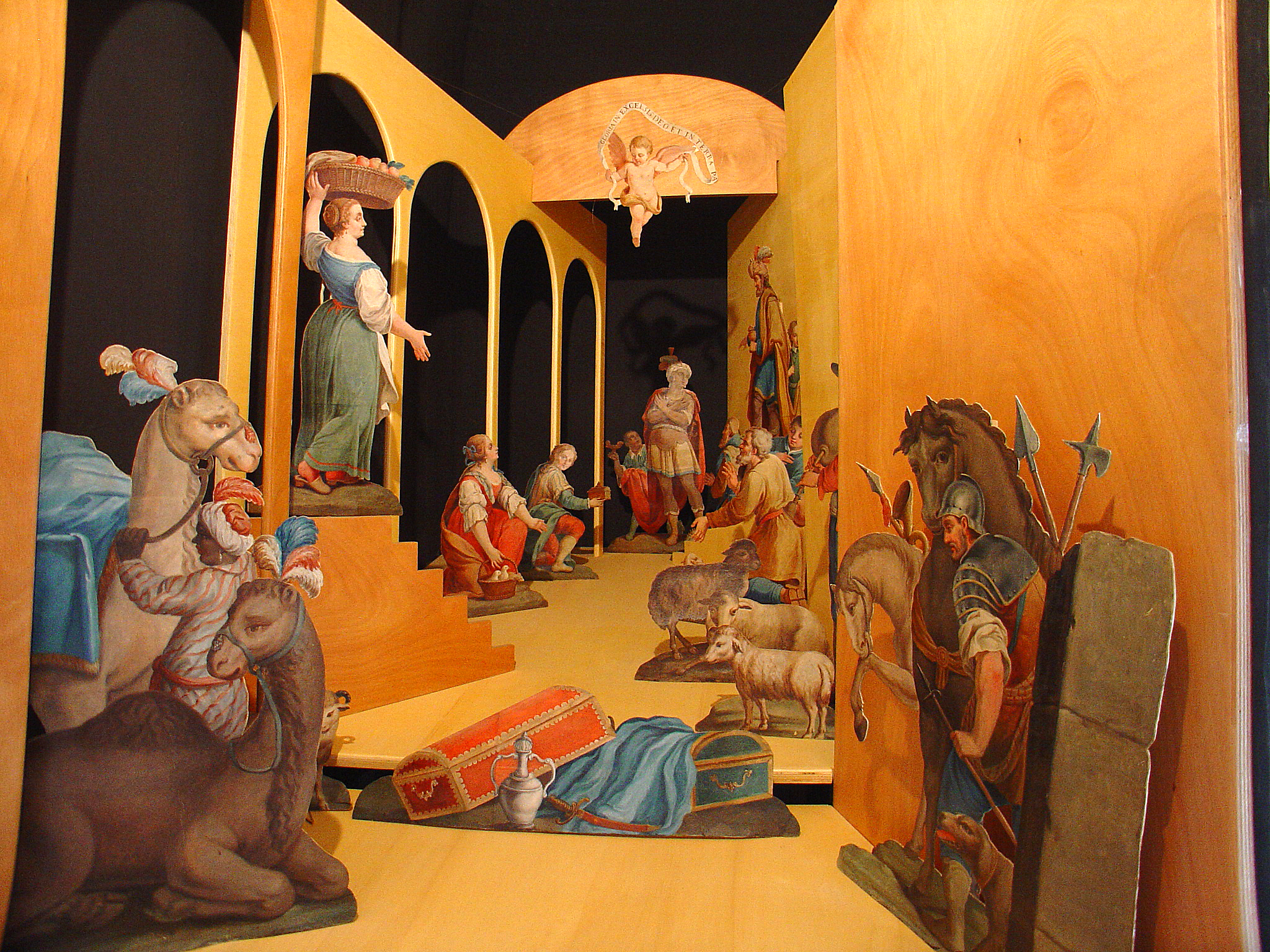 Click here to view image
Technique and Dimensions:
Painted cardboard silhouettes
First floor, Nativity Scene Room (inv. no. 832 - 851)
Among the rarities present in the crib collections of the museum, a particular place is occupied by this group of large silhouette figures, which is missing the characters of the Holy family. They are made on outlined cardboard, painted in tempera and are presented here in a modern and suggestive scenographic setting. The figures belong to a series that was particularly successful in the second half of the 18th century in the Lombard area, where Francesco Londonio's (1723-1783) work warrants particular note.