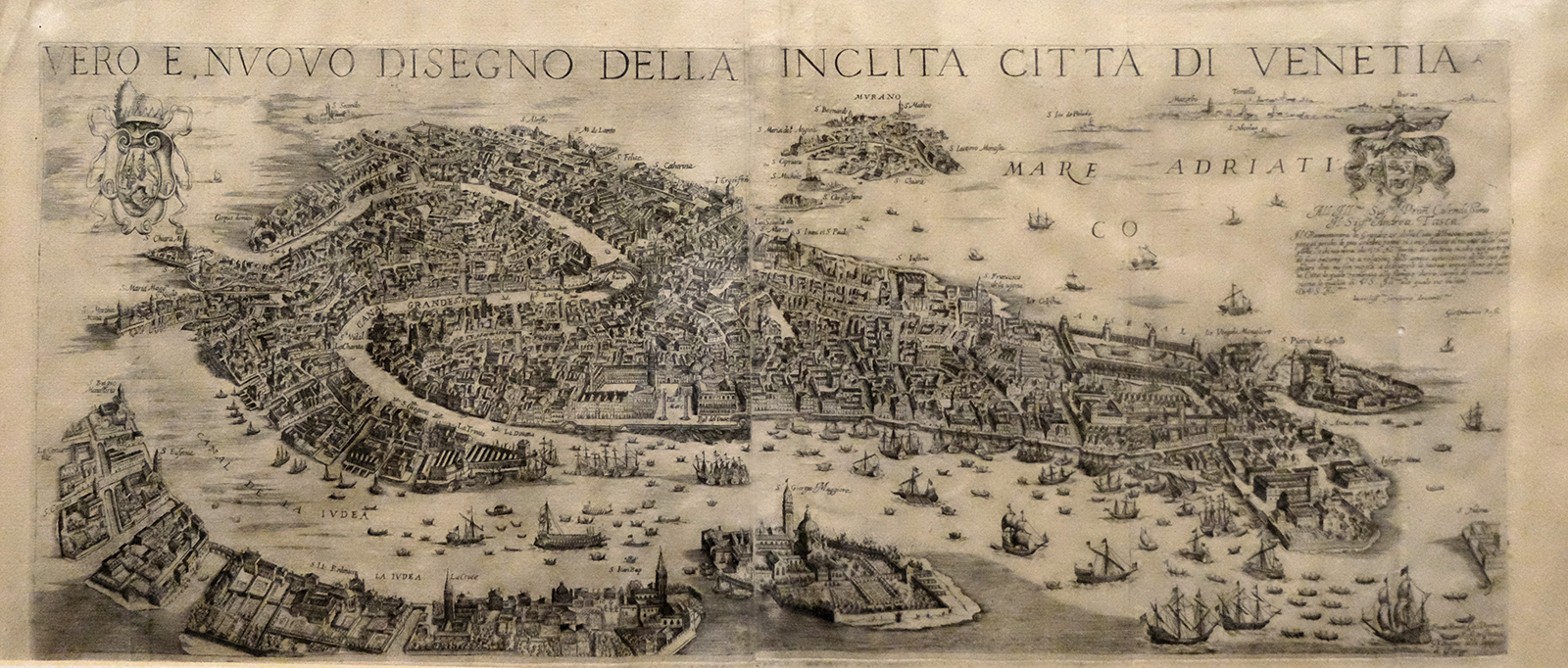 Click here to view image
Gio Domenico Rossi, 17th century
Technique and Dimensions:
Etching on paper, 38 x 87 cm
In storage, mezzanine floor (inv. no. 473)
Donation Gerolamo Torre, 1922
From the first half of the fourteenth century, the Venetians found themselves on the front line facing the expansion of the Ottoman Turks.
Venice which had, since the Fourth Crusade (1204), gained possession from the Byzantine Empire of numerous islands in the Ionian and Aegean, now found itself losing them one by one.
There were seven Turkish-Venetian wars. The last - fought between 1714 and 1718 - marked the definitive cession of Dalmatia to Venice by an Ottoman Empire in decline.