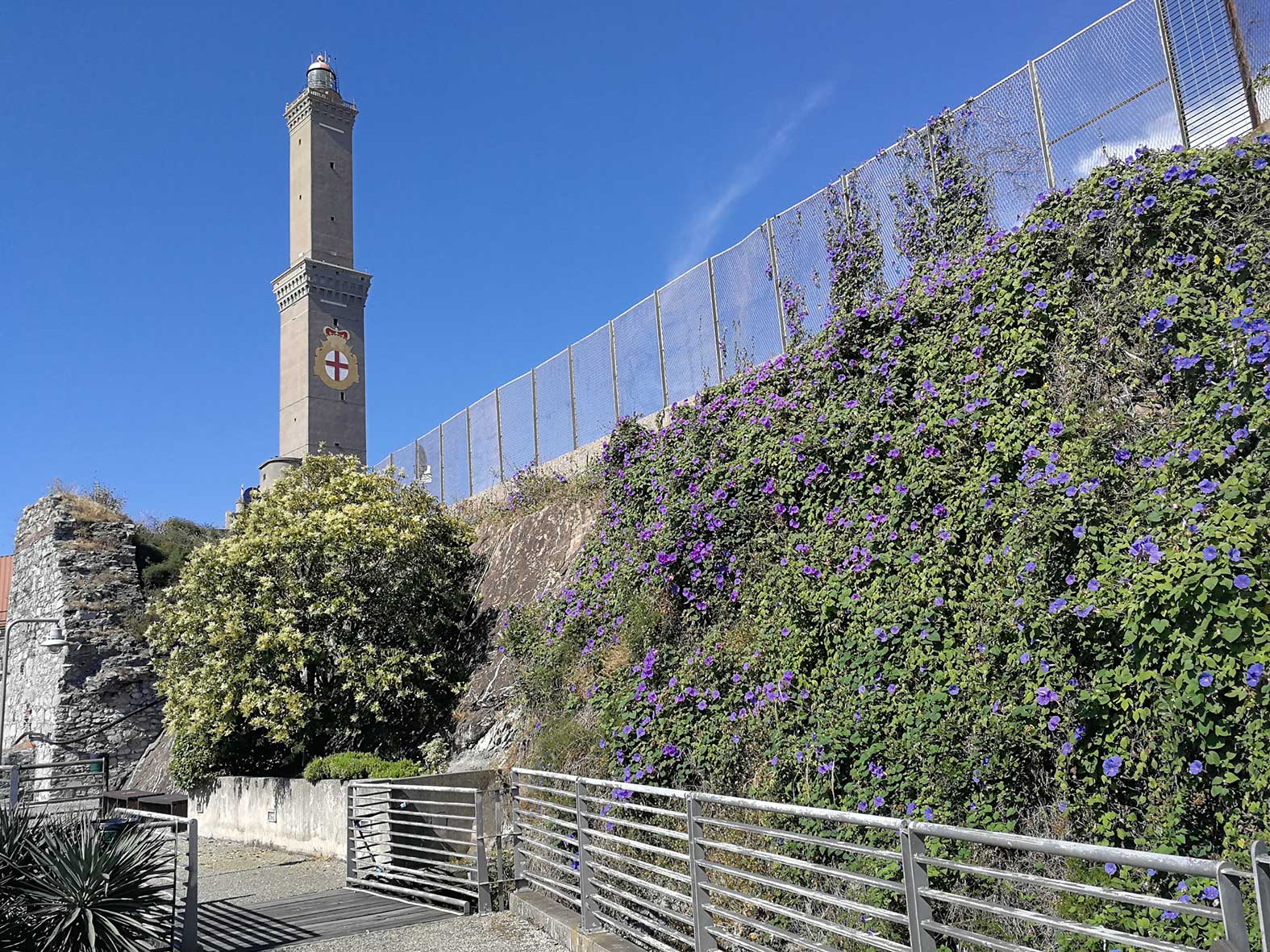 Click here to view image
The Promenade of the Lanterna was designed and built in 2001 by the architect Andrea Marenco with "Architettiriuniti" and "Studio4", with the aim of connecting the city with its symbol and creating a "balcony" overlooking the Port of Genoa, thereby returning the port area to the city.

The route, which is about 800 metres long, follows the 17th and 19th century walls, retracing the ancient road that passed through the Lanterna Gate, leading people coming from France and Northern Europe into the city. Nowadays, it has been designed so that visitors can go directly from the Ferry Terminal to the Lanterna.
At the moment, the walk is interrupted shortly after its start by a work in progress area. You can continue by turning in Via Milano along the construction site and following it until just before the entrance to the tunnel, where there are some stairs with indications for the Lighthouse.

Considering its steel and wood structure, it is necessary to go along the promenade carrying any bicycles by hand.