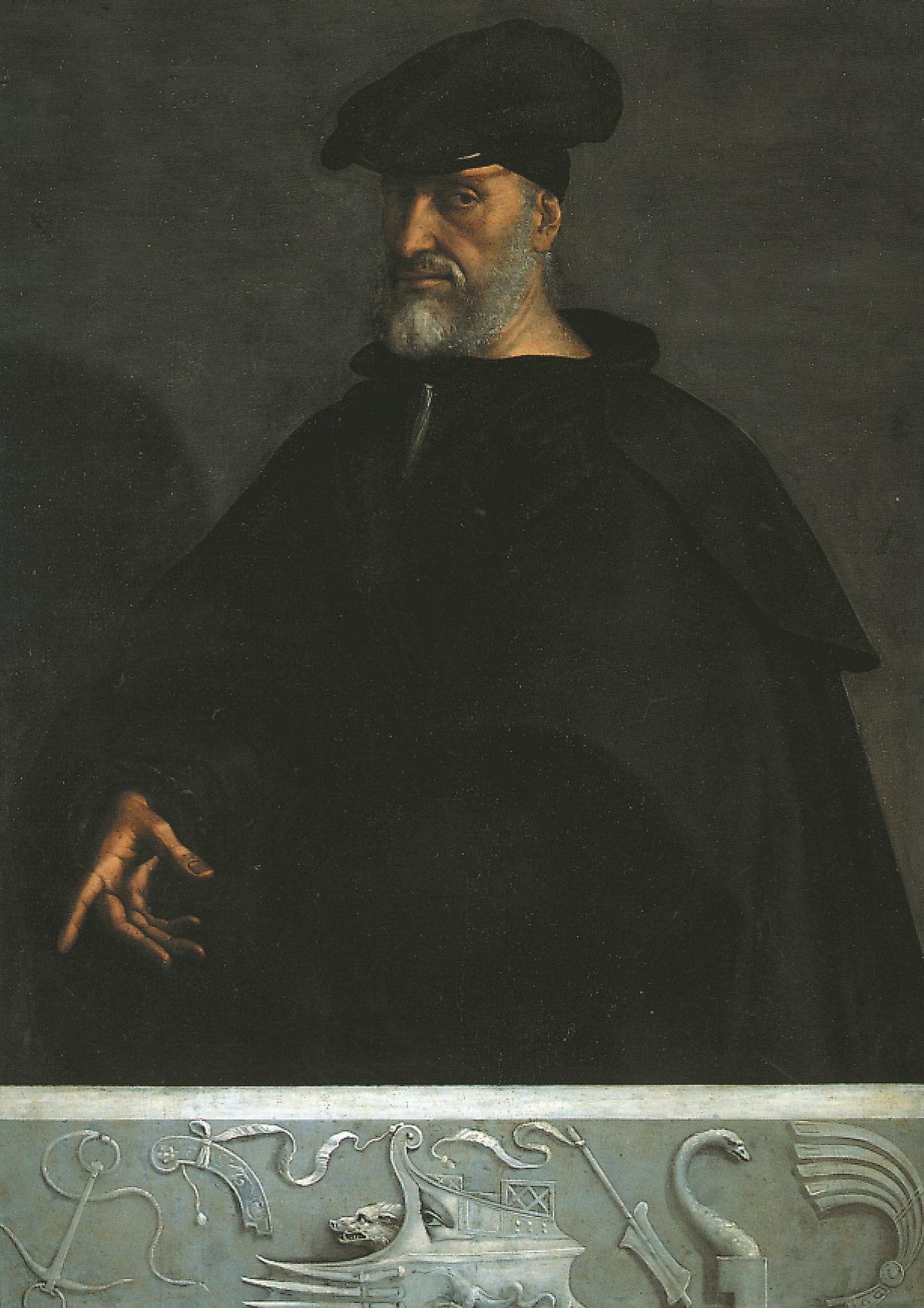 Click here to view image
Sebastiano Luciani, detto del Piombo (Venezia, 1485 - Roma, 1547)
Technique and Dimensions:
Oil on panel, 150.5 x 103.3 cm
Andrea Doria was the subject of a celebrated portrait painted on wood by Sebastiano del Piombo at the behest of Pope Clement VII in 1526, when Doria became commander in chief of the papal fleet. Andrea is depicted at the age of sixty, in an austere black robe, wearing his admiral's hat. In keeping with the Venetian fashion of including a parapet under the image of the subject, below the figure there is an antique frieze depicting six naval emblems, taken from a marble decoration of the 1st century BC currently housed in the Capitoline Museum in Rome. These emblems most likely refer to the six galleys provided to him by the Pope.