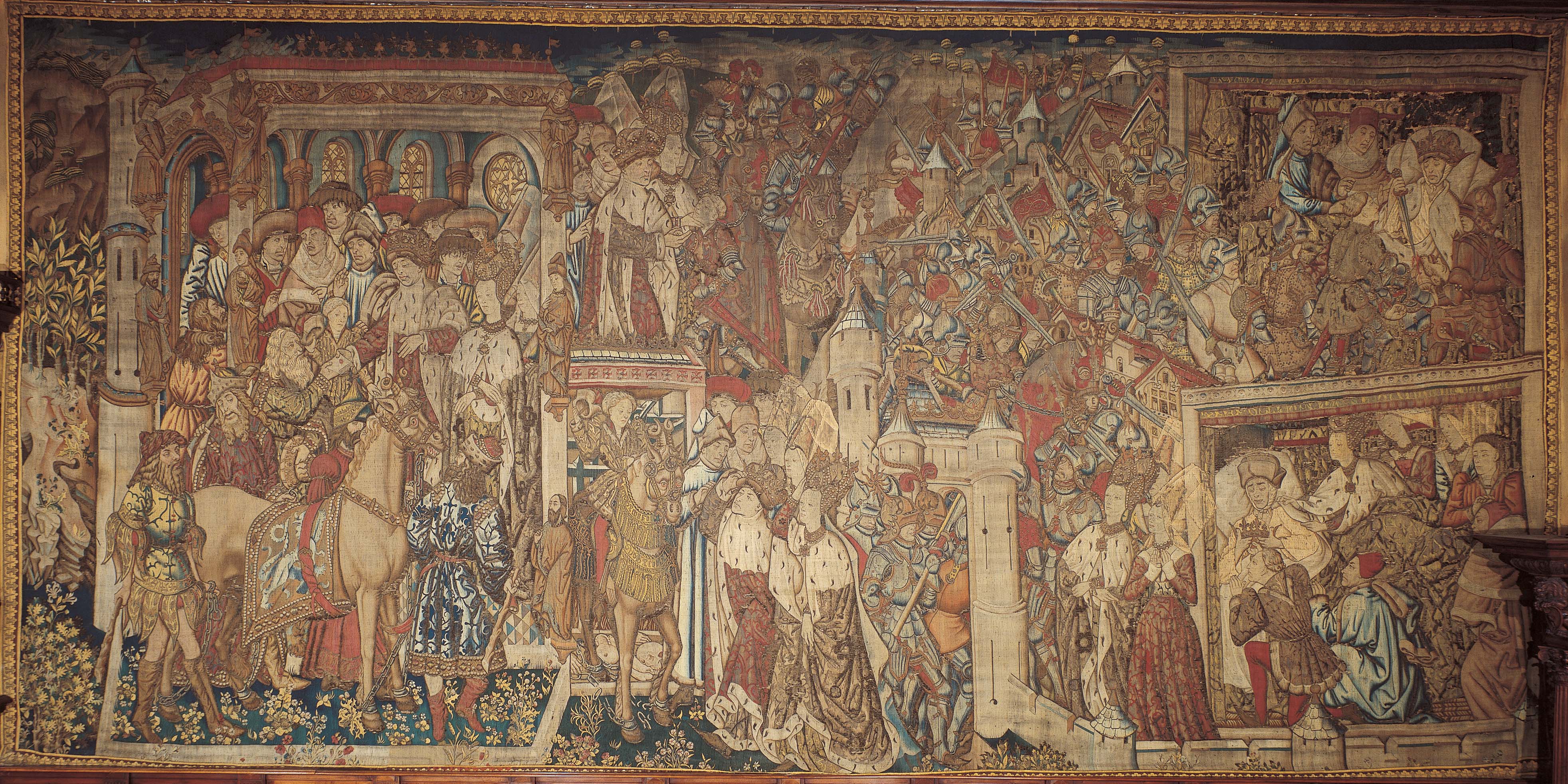 Click here to view image
French Manufacture of 1400
Technique and Dimensions:
Tapestry, gold, silver, silk and wool, approximately 40 m/q
The Salone dei Giganti in Villa del Principe houses two large tapestries depicting the Histories of Alexander the Great. Experts consider these two panels to be among the most important tapestries of the fifteenth century. Woven with threads of gold, silver, silk and wool, they were made around 1460 in Tournai, in the Duchy of Burgundy. The two tapestries, measuring just under forty square metres each, depict various episodes in the life and legend of Alexander the Great, considered at the time to be a model of political and moral virtue. The first tapestry depicts scenes from the hero's youth. The second tapestry shows a similar interweaving of historical and legendary elements and the Burgundy of the 15th century is reflected in the garments, weapons and style of architecture.