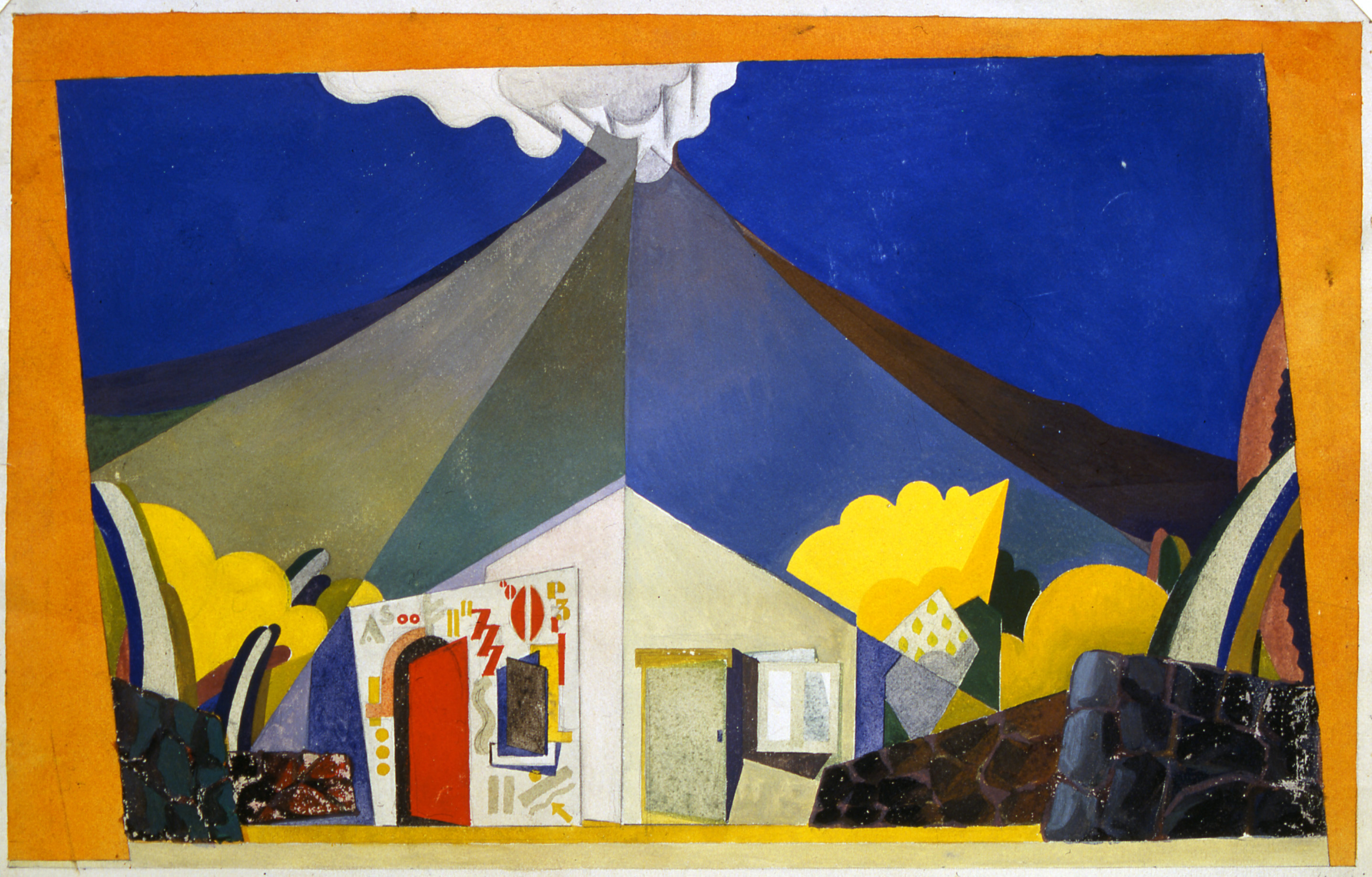 Click here to view image
Enrico Prampolini (Modena, 1894 - Roma, 1956)
Technique and Dimensions:
Tempera on cardboard, 39 x 58 cm
Stage sketch by Enrico Prampolini for Il colorificio del cielo first synthesis of Vulcani, eight chained syntheses, by Filippo Tommaso Marinetti. Staged by the "Compagnia del Teatro d'Arte" directed by Luigi Pirandello on March 31 and April 1, 1926 at the Teatro Valle in Rome, with two performances at the Teatro dei Filodrammatici in Milan and one at the Politeama Chiarella in Turin. Music by Franco Casavola. This is how Marinetti describes the scene in the text published by the Vecchi Publishing House in Milan in 1927: "The scene is dominated by the smoking profile of Etna. The clearing of a lemon grove closed by a wall of lava stones. In the background, on the left, the laboratory-house of the pyrotechnician Porpora. The facade is covered in cardboard overloaded with figures and painted with mysterious red yellow green signs. At the bottom on the right the farmhouse of the poet Serena. On the right, a low wall of lava stones looks in the distance at a large piece of very intense blue sea. On the left, a low wall of lava stones and cactus oppressed by a mass of tall gorse, clouds of dazzling fluid gold. A small door in this wall ".