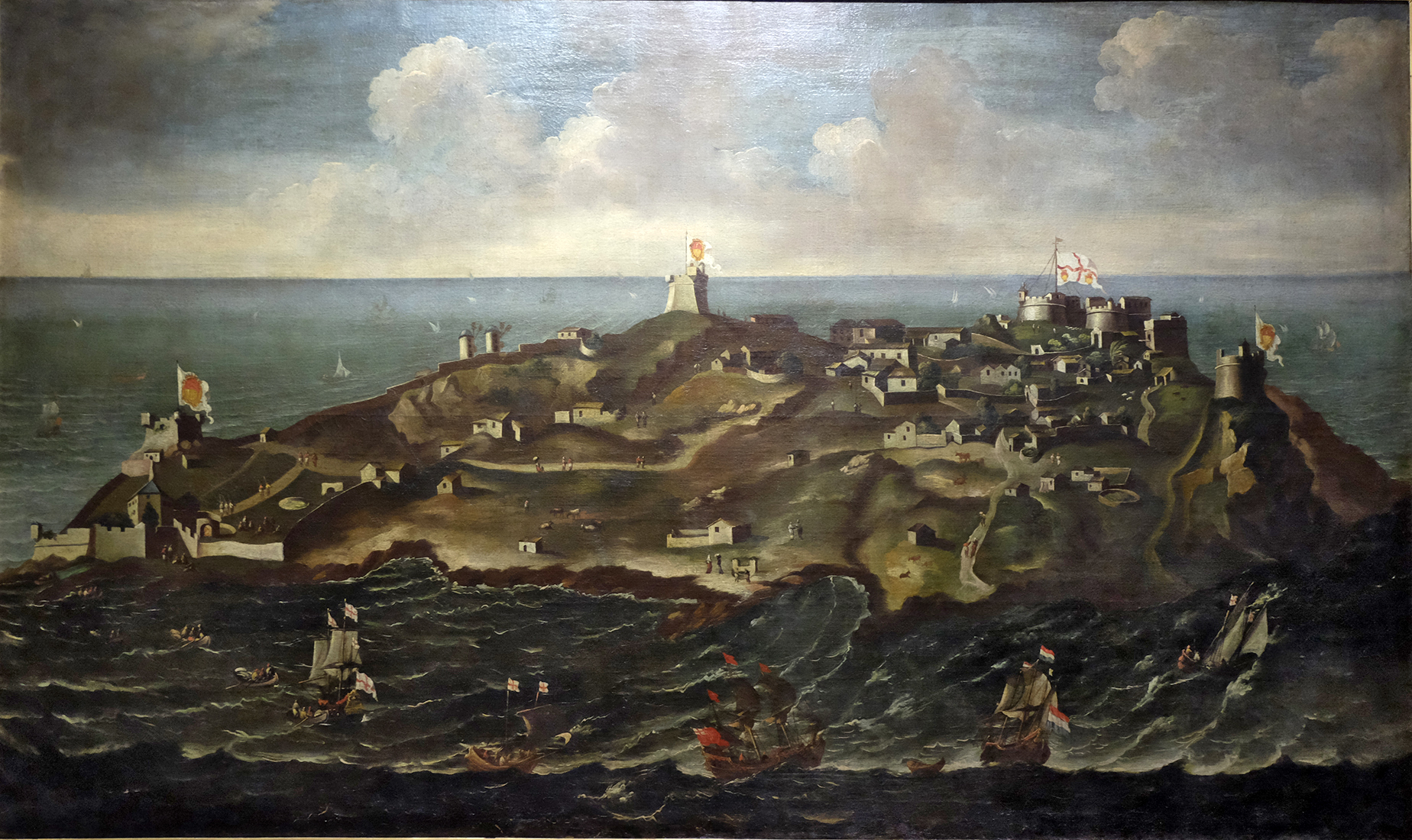 Click here to view image
Unknown, first half of the 17th century
Technique and Dimensions:
Oil on canvas, 151 x 250 cm
Purchased by Carlo Vassallo, 1907
The island of Tabarca is located a short distance off the coast of Tunisia. The painting is a "twin" to another depiction of the same island seen from the north. In 1540 the Bey of Tunis gave the island in concession to the Lomellini family and it is their flag that is shown flying over the castle.
The family was part of Andrea Doria's circle, and the concession was probably the ransom paid for the liberation of the Turkish pirate Dragut, captured in 1540 by Giannettino Doria, grandson of Andrea Doria.
The Lomellini colonized Tabarca, transferring a group of Genoese from Pegli (then a village near the city), with the aim of exploiting its huge coral resources. The community continued to live on the island until 1738, when with the approval of King Carlo Emanuele III of Savoy they moved to the Sardinian island of Carloforte. The oldest Genoese dialect is still spoken there