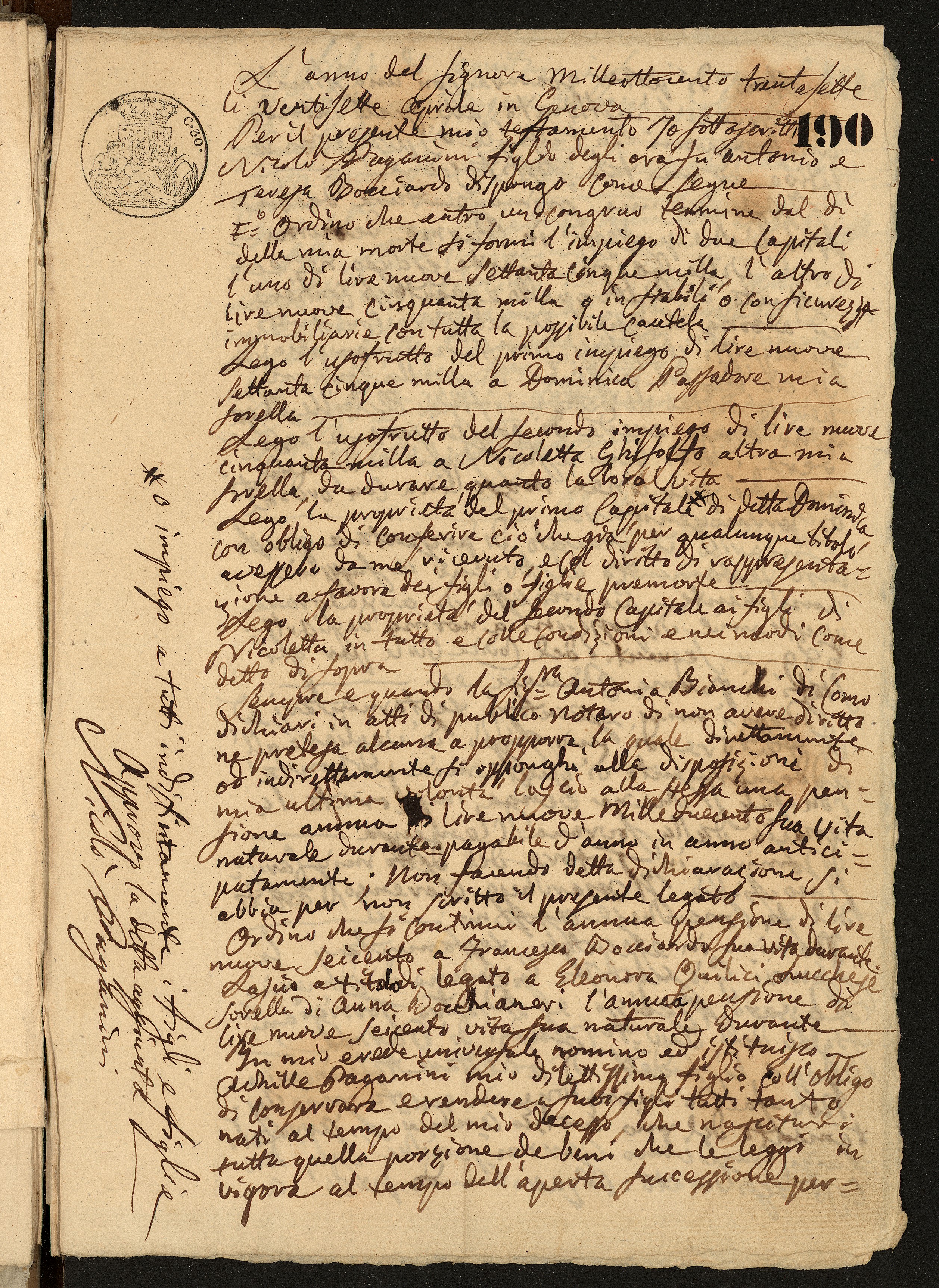 Click here to view image
Technique and Dimensions:
Paper register, mm 250 x 180
Made by Nicolò Paganini, 1837
On April 27, 1837, Nicolò Paganini wrote his will with his own hand. The three pages of dense writing are enclosed in an envelope sealed with sealing wax and are then delivered to the Royal Senate to be inserted among public documents to be validated. Among other provisions, the violinist establishes: "I bind my violin to the city of Genoa so that it is perpetually preserved". Thus the famous Cannone was donated to the Municipality and is now preserved in the collections of Palazzo Tursi.