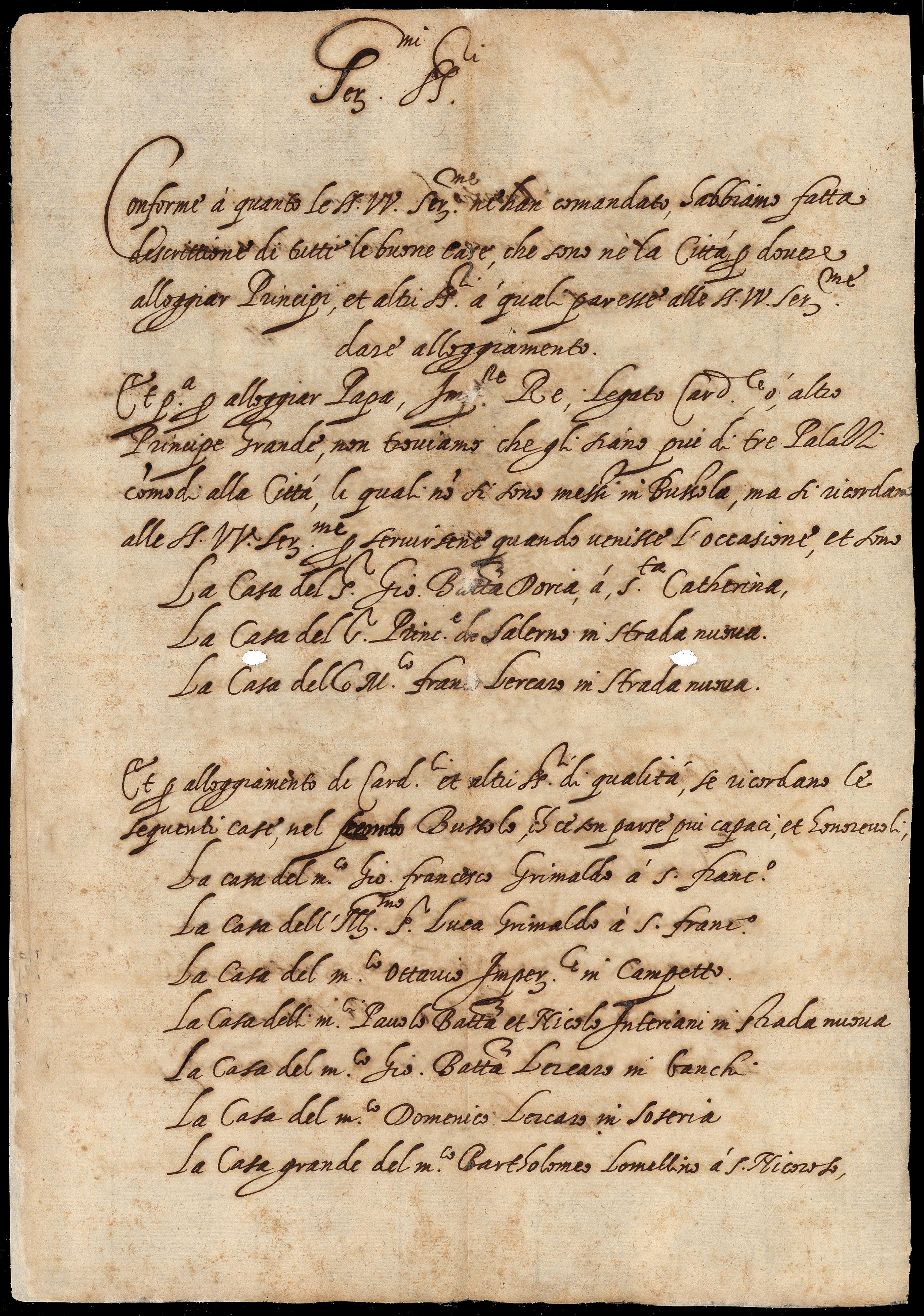 Click here to view image
Technique and Dimensions:
4 loose papers unnumbered, mm 300 x 210
Genoa did not have a public residence of representation adequate to host the representatives of foreign powers. In the modern age, therefore, the system of rolli is established, that is, lists of particularly luxurious private mansions that the government required to house popes, emperors, kings, princes and foreign ambassadors visiting the Republic. On the basis of the beauty, width and accessibility of the structure and the prestige of the owner family, the residences were divided into different areas, from which they were drawn by lot according to the rank of the people to host. Five documents (1576, 1588, 1599, 1614 and 1664) have been identified by Ennio Poleggi in his studies on this unique public hospitality system, but further research has helped the identification of other papers, which cover a period that goes from 1510 to 1739. The acts are extremely lean and dry, very distant from the splendour and richness of the buildings listed there, which were capable of evoking the interest and astonishment of personalities such as Rubens, who specifically came to Genoa to draw and describe them.