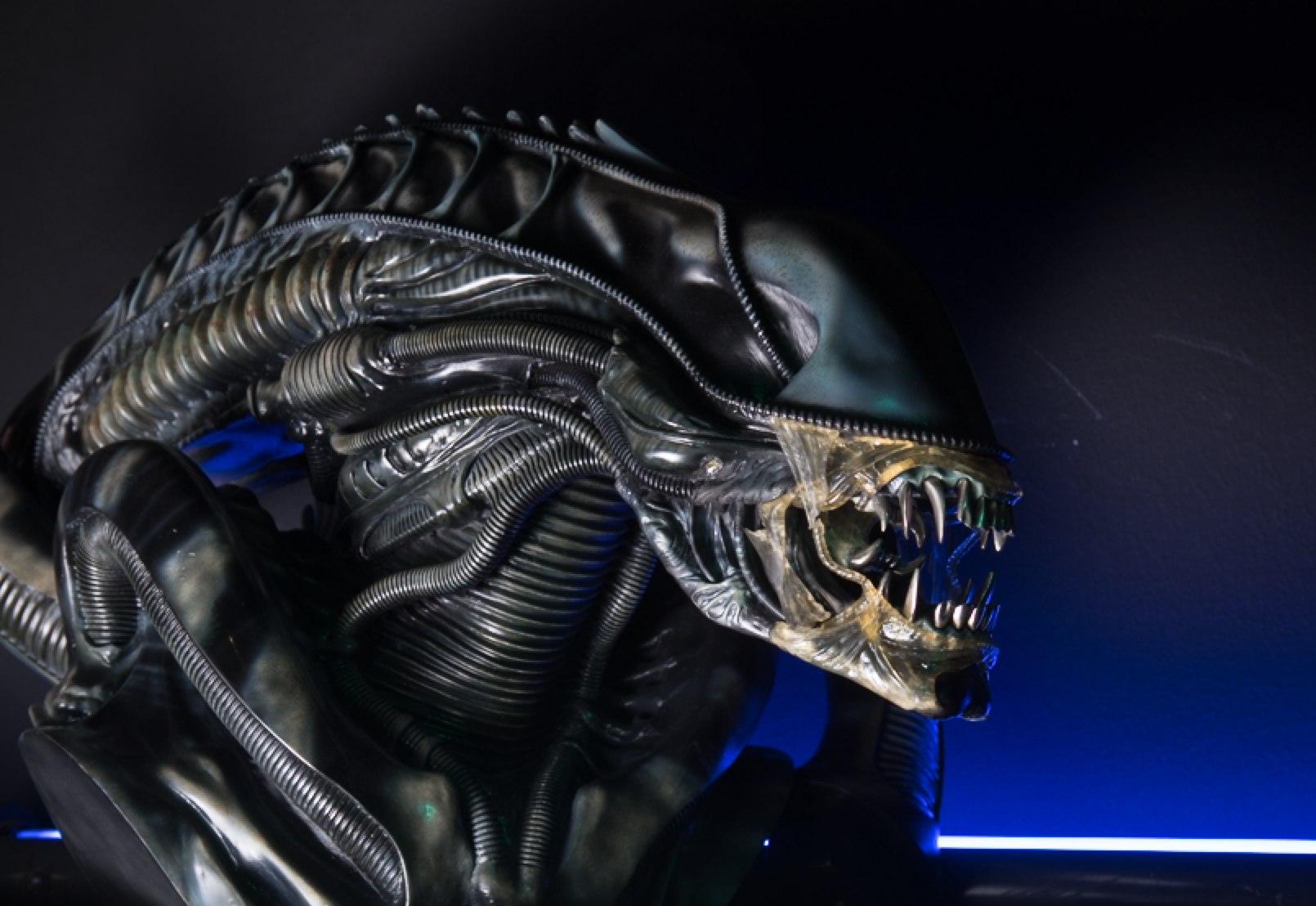 Click here to view image
The statue portrays Alien, the monster from the homonymous film directed by Ridley Scott, which, when it was released in theatres in 1979, shocked the spectators, disturbed by the special effects, also signed by the Italian master Carlo Rambaldi, and revolutionised the very concept of horror and science fiction films. Not totally science fiction, not completely horror, "Alien" represents the beginning of a new path of interpretation of the ancestral fears of the contemporary man.
Curiosity: Alien's screenwriter, Dan O'Bannon, drew inspiration from an Italian film for his story. It all started with the short story "A night of 21 hours" by Renato Prestiniero, which became a film in 1965 directed by Mario Bava as "Planet of the Vampires".