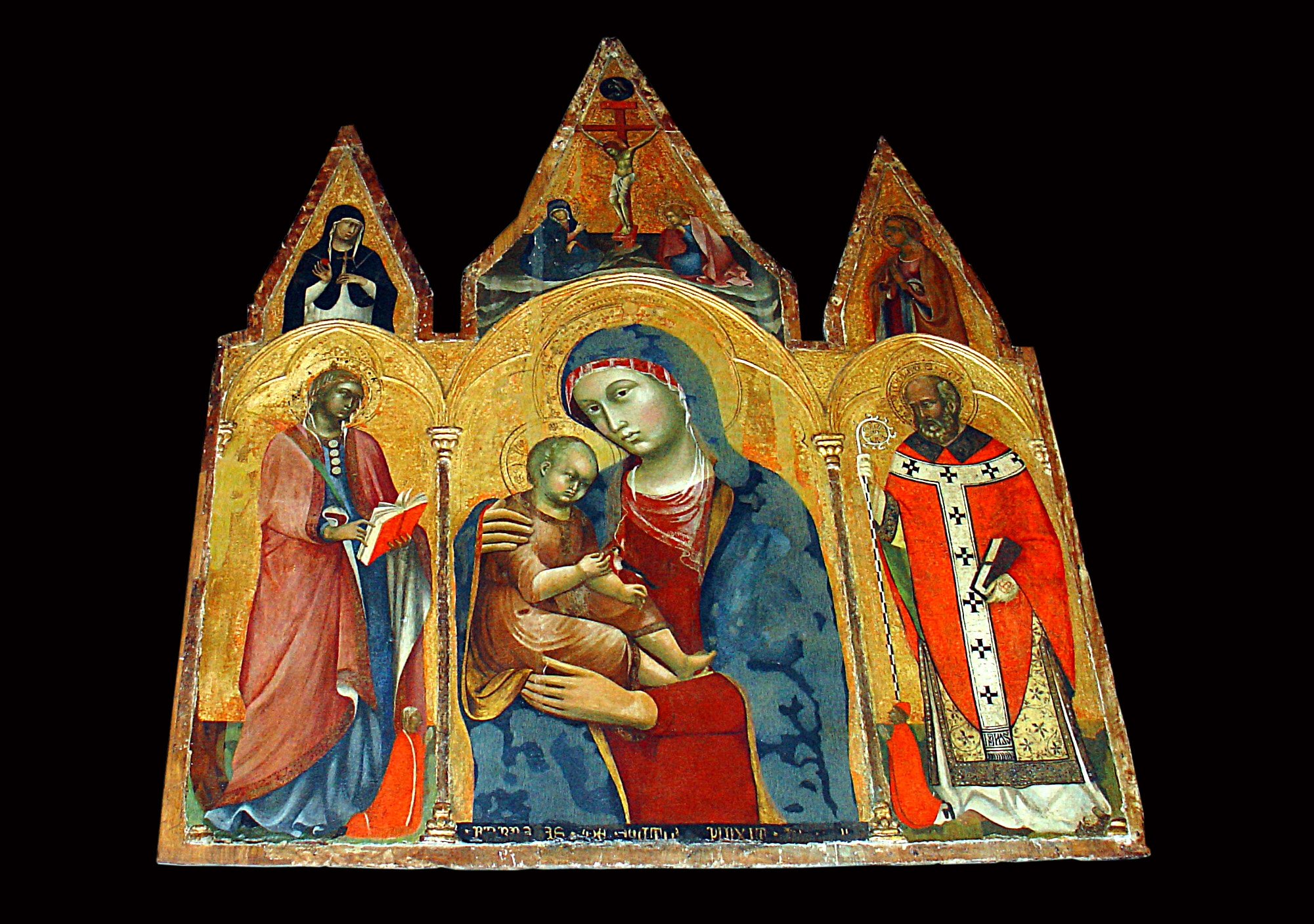 Click here to view image
Barnaba Agocchiari, called da Modena (Modena, about 1328 - about 1386)
Technique and Dimensions:
Wooden altarpiece painted in tempera with gilding, 174 x 147 cm
Painting Section (inv. no. PB 1739)
Church of Saints Giacomo and Filippo, Genoa, destroyed

This panel can be dated to around 1380 and signals the passage between the more decorative pictorial forms adopted by the painter in his earlier works, of which the Madonna and Child of the Cathedral of Ventimiglia is a good example (with its precious golden highlights of the Virgin's mantle) and those of his later works, aimed more at the search for volumetric effect, such as the fresco with the Last Judgement preserved in this same church of St. Augustine. The donors are probably Nicolò Guarco, doge between 1378 and 1383, and his wife Lina di Francesco Onza d'Oro di Coronata.
It is signed Barnabas de Mutina pinxit at the base, unfortunately the date is lost.