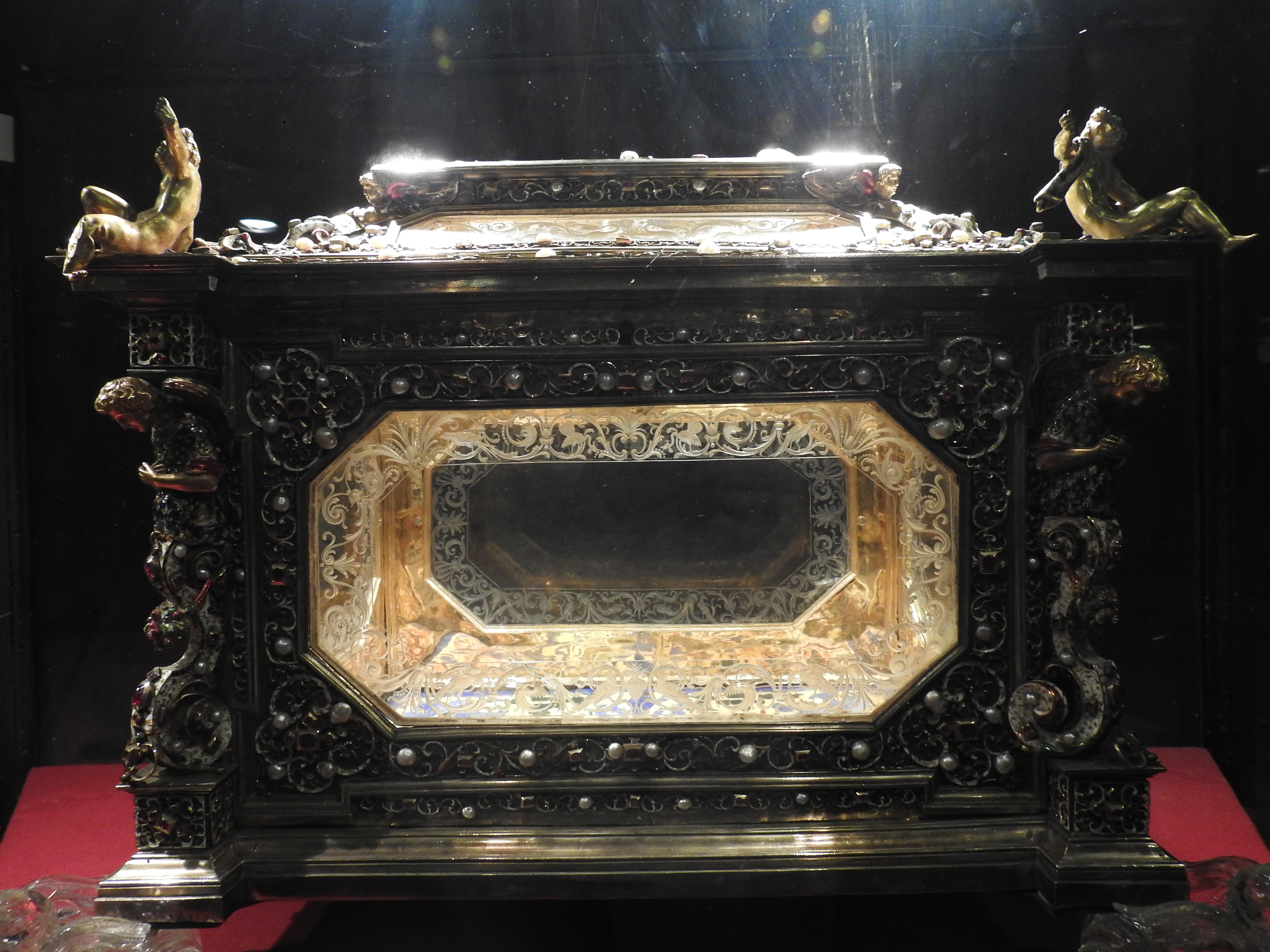 Click here to view image
Florentine manufacture, late 16th century
Technique and Dimensions:
Rock crystal, gilded silver, gold, semiprecious stones, garnets, pearls, enamels, 43 x 61 x 44 cm
St. Lawrence Cathedral's Treasure Museum
Anna Maria and Paola Pinceti, 1665
The cabinet, or box, in gilded silver, is decorated with pearls and enamel; the feet, in the form of winged monsters, are in rock crystal; the internal top in semi-precious stone. Made within the Florentine Grand Ducal manufactories it was not originally intended for religious use - it is more likely that it was to be used as a jewellery box - the cabinet in the mid-17th century belonged to the Genoese Giovanni Pinceti. It was bought from his heirs in 1665, for the sum of almost fourteen thousand lire by the Protector of Chapel of St. John the Baptist who selected it to be used for the exhibition of the Baptist's ashes.