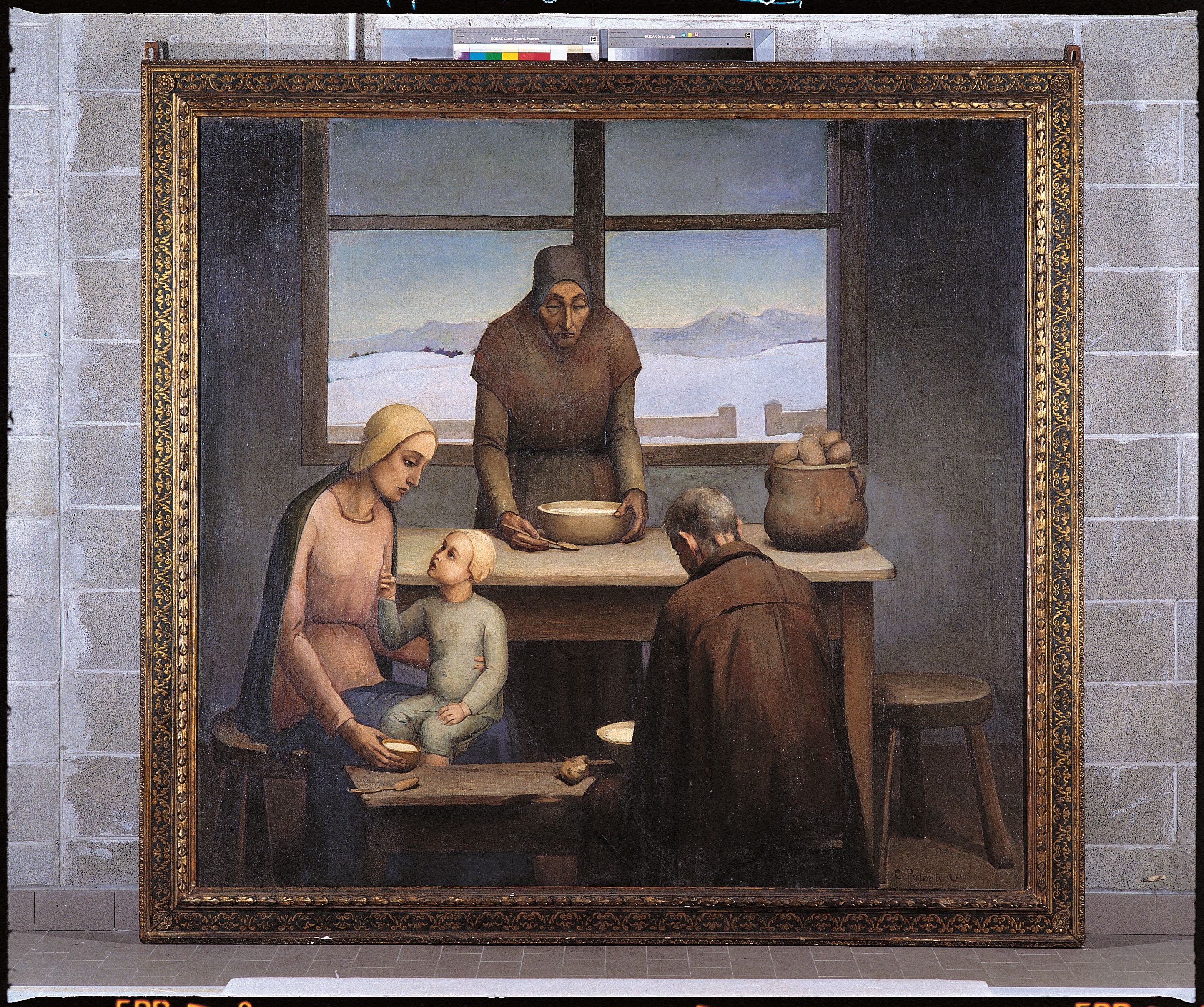 Click here to view image
Technique and Dimensions:
Oil on canvas, 185.5 x 200 cm
In storage (inv. no. GD 1993.46.1)
Donation Mitchell Wolfson Jr, 2007
The cocoon-like atmosphere of a modest rural interior; the crystallised stillness of the characters in the scene and chilled lack of communicability between them, which the looming melancholy snowy landscape helps emphasize. The horror of war can also be described through the disturbing negative charge of the absent figure: the young father, perhaps still at the front, but whose death had probably already been announced. This great painting by Potente, exhibited in 1924 at the XIV Biennial Exposition of International Art in Venice, is imbued with an evocative atmosphere of timeless suspension, common to the research of the Magic Realism and here exemplified by a depiction of the mother with child inspired by the maternities of 14th to 15th century Italian painting. However, the expressive short-circuit in this painting between the prosaic nature of the setting and the lyrical scenic transfiguration of the characters contributes to highlighting the pain of "those left behind", petrified victims of the tragedy of war.