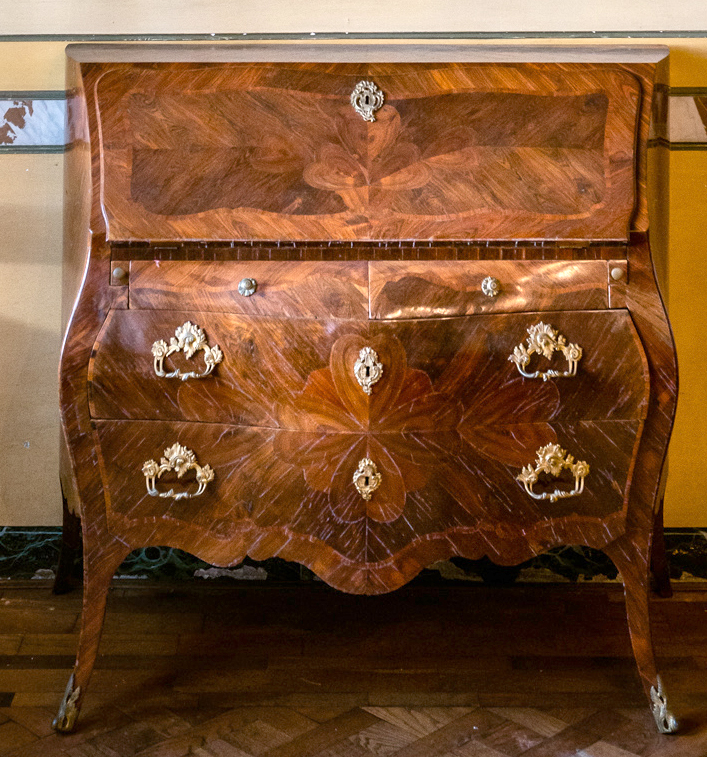 Click here to view image
Ligurian manufacture, about 1760
Technique and Dimensions:
Poplar wood veneered and inlaid
Ground floor lounge (inv. no. M.G.L. 555)
This precious example of eighteenth-century Ligurian furniture is characterized by the quality of its veneers made with exotic woods, which create a delicate luminous effects, forming phytomorphic motifs typical of local cabinet-making, such as the famous "four-leaf clover". Inspired by French models, this chest of drawers stands out for the sobriety with which the shapes of the rocaille style are interpreted, in line with the then current Ligurian taste. The bronze decoration, which is original, emphasizes the curvilinear form of the piece which is part of a matching group of fine eighteenth-century furnishings collected by the Luxoro family, probably originally coming from residences of the Ligurian nobility.