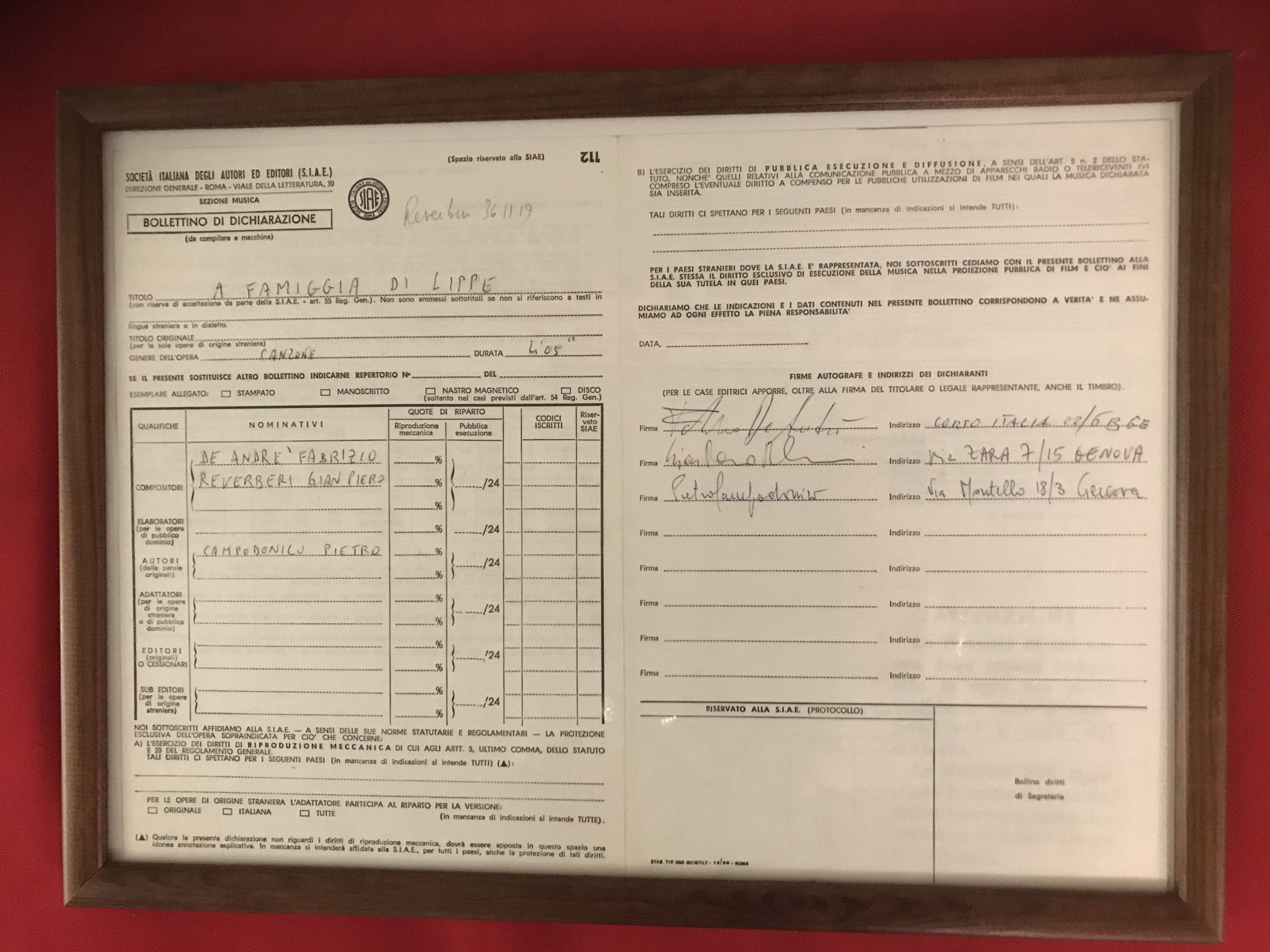 Click here to view image
SIAE (the Italian music copyright organization) registration document for "A famiggia di Lippe" (1970) (P. Campodonico / F. De André / G.P. Reverberi).
Pietro Campodonico is the author of the lyrics with Fabrizio De André and Gian Piero Reverberi as the authors of the music.