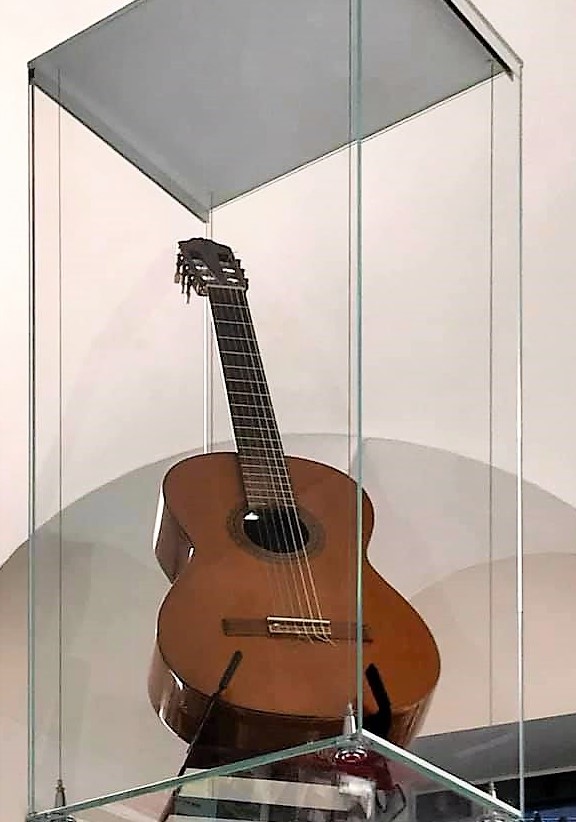 Click here to view image
Fabrizio De André's "Esteve 97" is one of the legendary guitars that belonged to the Genoese singer-songwriter and which accompanied him on his last tour in 1997/98.
Made in the small artisanal factory of Alboraya (Valencia) which was once the workshop of Francisco Esteve and Manuel Antonio Monfort Adalid, the instrument returned to Genoa, in Via del Campo, following an auction held on January 6, 2001. The auction raised 168.5 million lire for the charity "Emergency" money that was used to build a ward of the Goderich Hospital in Sierra Leone which now bears the name of the street to which Faber refers in one of his most famous songs.