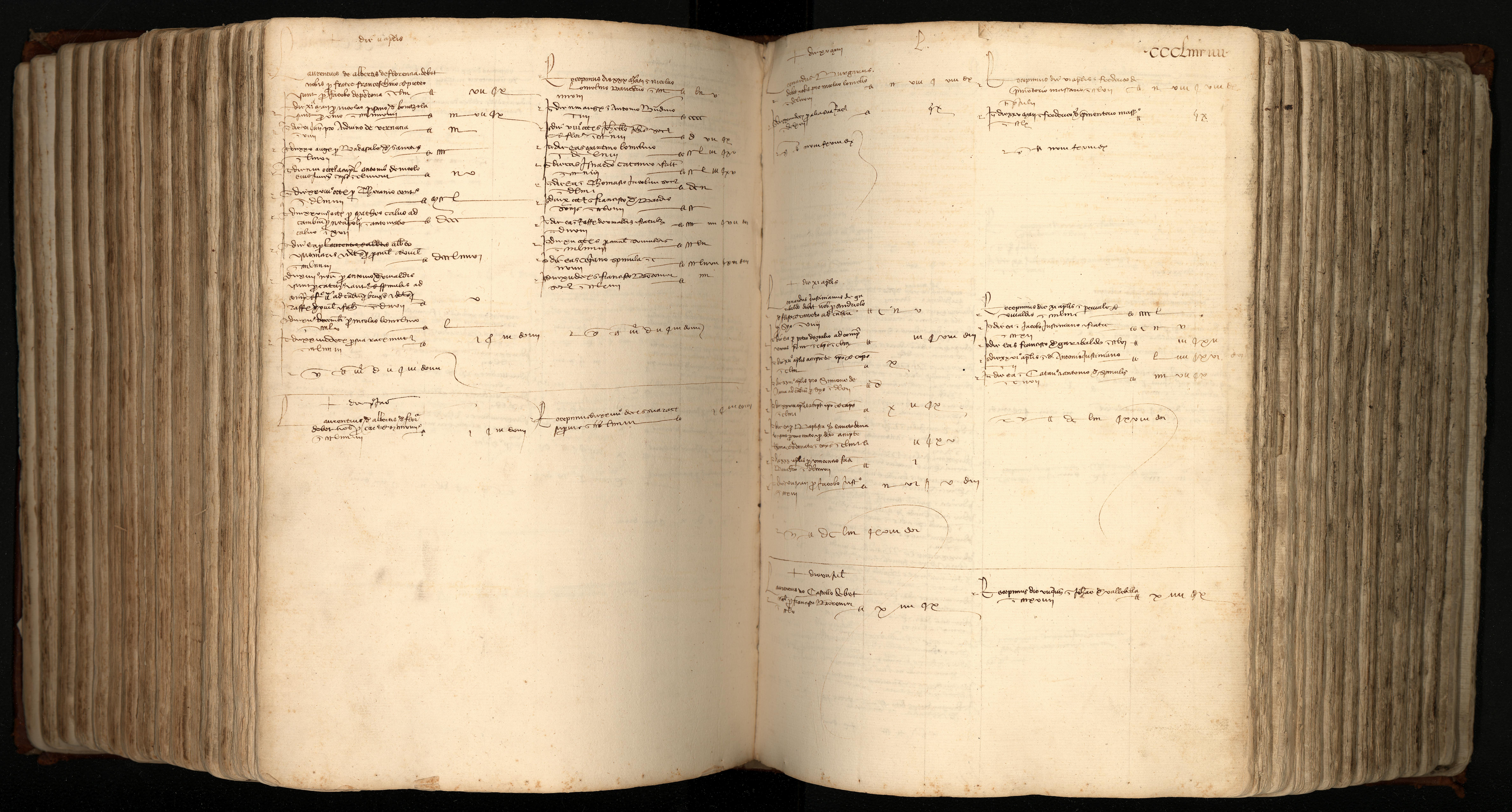 Click here to view image
Technique and Dimensions:
Paper register, mm 315 x 230, cc. 142
Archive of Casa delle Compere e dei Banchi di San Giorgio, 17,07204
The Casa delle Compere e dei Banchi di San Giorgio is perhaps the best-known Genoese institution in the world: between 1407 and 1805 it combined some prerogatives of the state (public debt, taxation, territorial sovereignty) with the exercise of a financial activity started in 1408. San Giorgio thus became the first example of a public bank in Europe, with officials hired through competition who carried out deposit, transfer and credit operations by administering the current accounts of the Genoese. The archive therefore preserves documentation relating to taxation, management of territorial possessions such as Corsica or Sarzana, customs records and current accounts, testifying to the extreme variety of skills acquired over time by this institution. In banking, ledgers record customer transactions as they appear before the scribe to dispose of their money. The operations are recorded in double entry: an accounting system that sees in Genoa the oldest known use in public accounting, with the first register of the massaria of the Ancient Municipality in 1340.