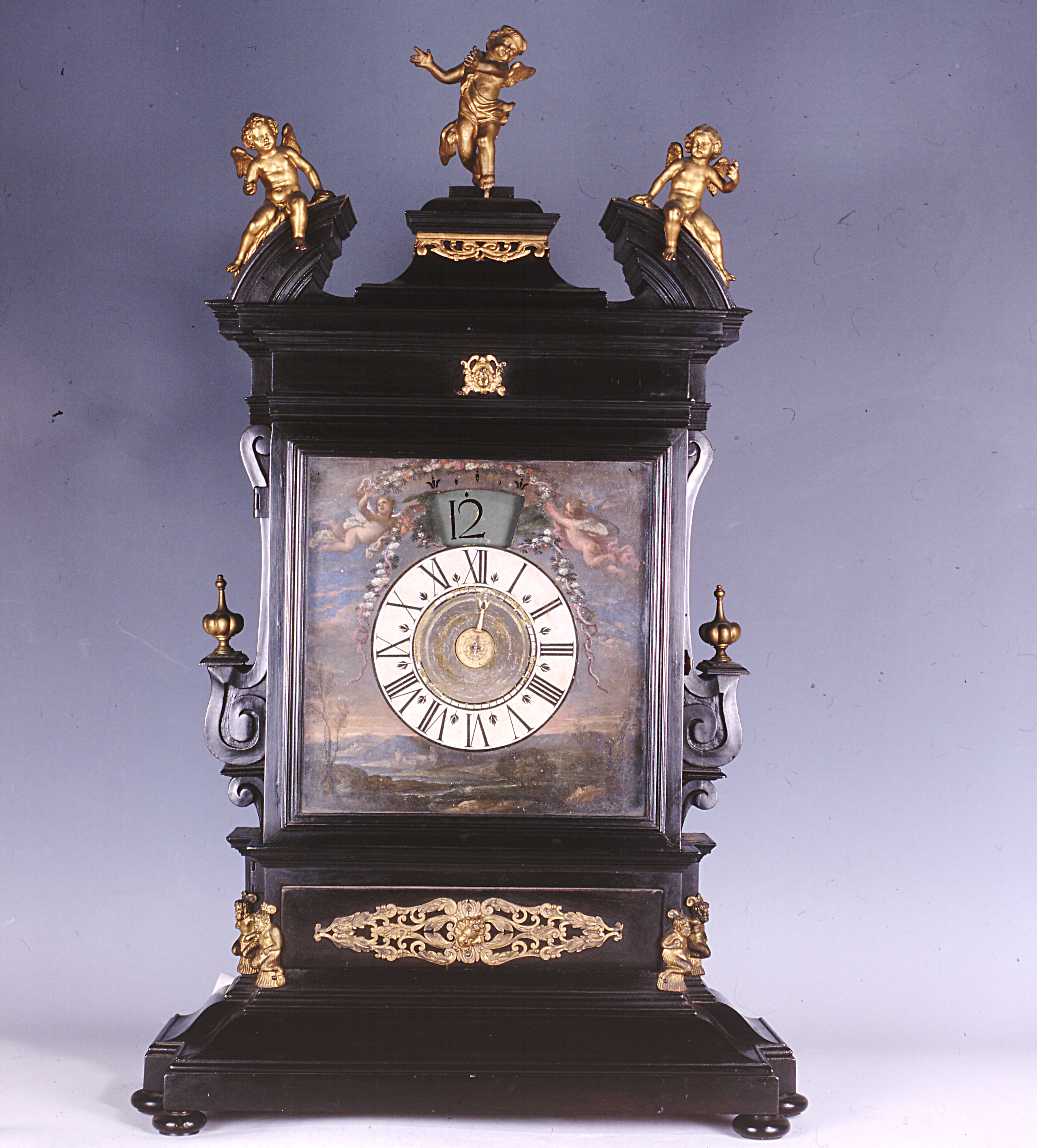 Click here to view image
Giovanni Pietro Callin, second half of the 17th century
Technique and Dimensions:
Carved wood, cast bronze, painted copper face
Ground floor gallery (inv. no. M.G.L. 279)
In the vast and important collection of clocks in the Museum, some specimens signed by the Nordic watchmaker Giovanni Pietro Callin, who was active in Genoa in the second half of the seventeenth century, stand out. This example, complete with its original mechanism and decorated with gilded bronzes, presents a face in painted copper, depicting a fine landscape and animated by a pair of cherubs holding a flowery wreath, probably by the hand of the Genoese painter Gio. Lorenzo Bertolotto, active in the second half of the 17th century.