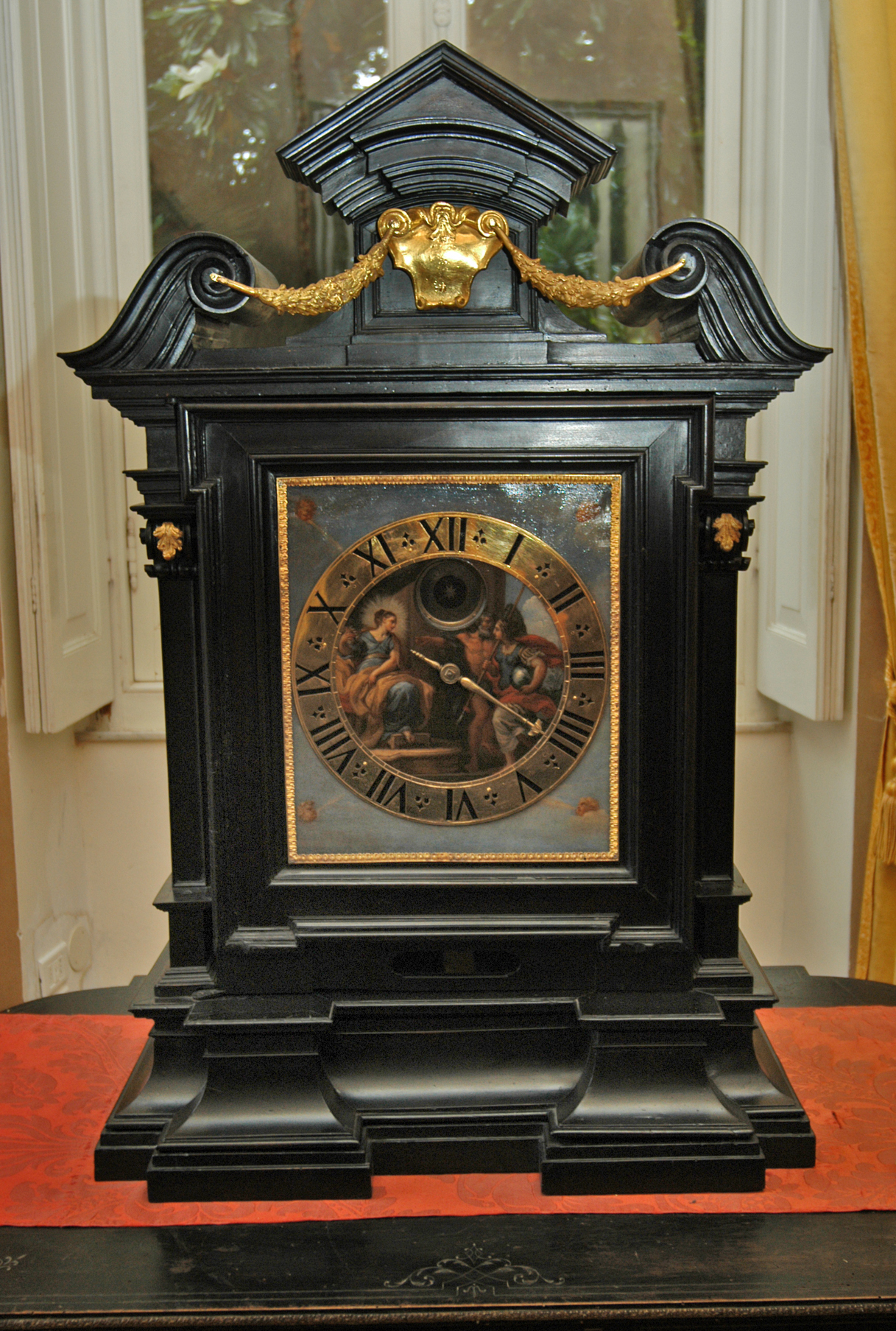 Click here to view image
Giuseppe Campani (Castel San Felice, 1635 - Roma, 1715)
Technique and Dimensions:
Carved ebonized pear, cast bronze, painted copper
Ground floor lounge (inv. no. G.P.B. 2533)
The large night clock signed by Giuseppe Campani, whose internal mechanism (still present) was partially modified during the eighteenth century by Ganzinotto, a watchmaker active in Genoa in the first half of the eighteenth century, is a work of exceptional interest, both from the technical and artistic point of view. In fact, it is one of the very rare signed examples of a projection clock, a type created by Giuseppe Campani for which he obtained a special licence from the Pope in 1668. Thanks to a very powerful lens, the image of the dial was projected on to a wall or ceiling while a special crank escapement rendered the clock silent, seeming a foretaste of the eighteenth-century magic lantern. The monumental shape of the piece is reminiscent of a Baroque altar, while the painted face, depicting an Allegory of the Triumph of Wisdom, is from a student of Carlo Maratta.