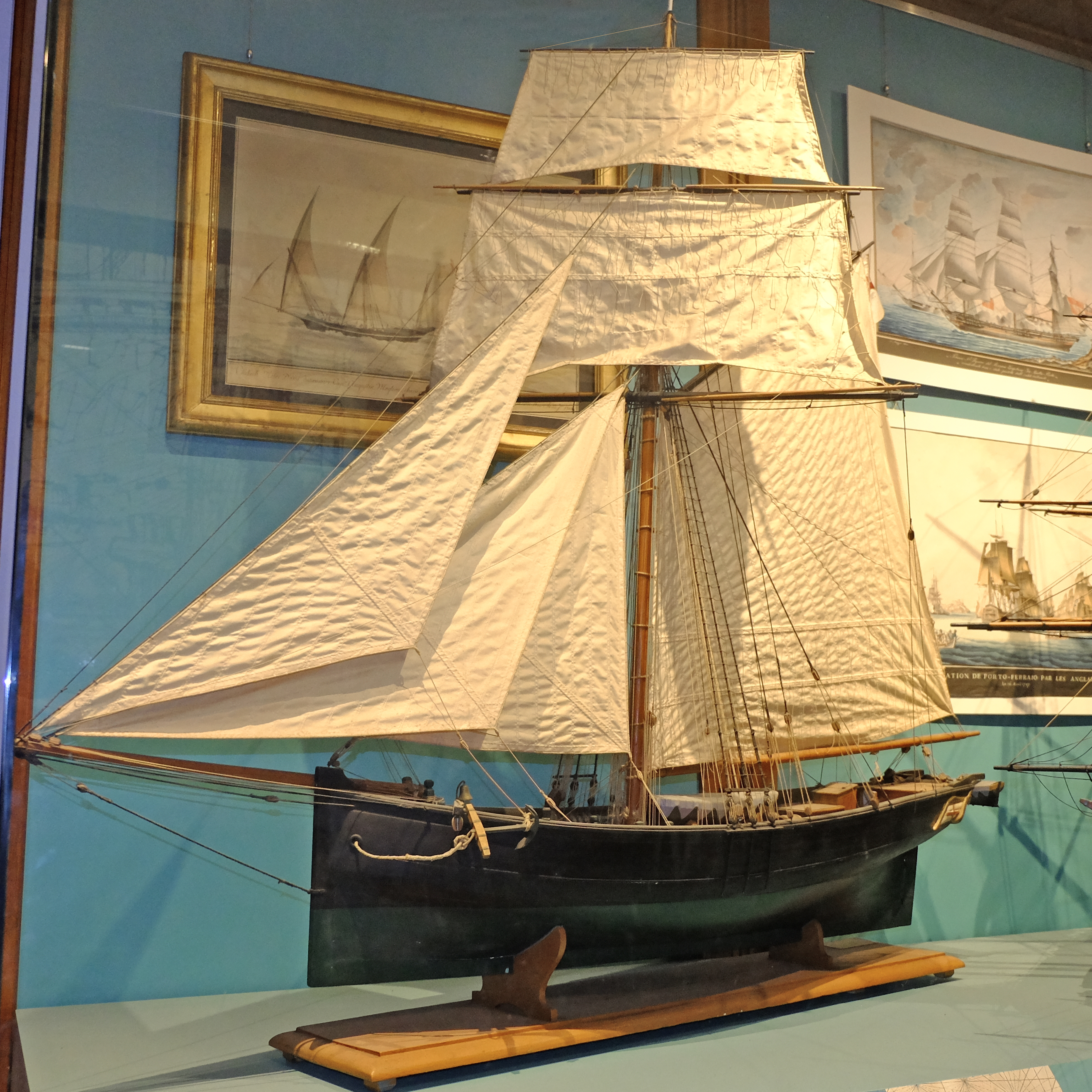 Click here to view image
Technique and Dimensions:
Wood, rope, metal, 20 x 39 x 122 cm
Room 8, showcase 2 (inv. no. 1259)
Purchased by Antonio Piccardi, 1924
The model is a reconstruction of the cutter – a fast boat, with a single mast - with which the Genoese privateer Giuseppe Bavastro, friend and collaborator of the French general Massena, managed to breach the naval blockade that the British had placed around Genoa in 1800.
The model presents in precise detail the rigging that made it extraordinarily fast, as well as some interesting details such as the horizontal windlass. The cutter was a vessel typical of the British navy, used specifically in pursuit of corsairs. It was not a popular vessel in Liguria, where instead a similar boat - the bovo - was used, though, rigged with Latin sails.