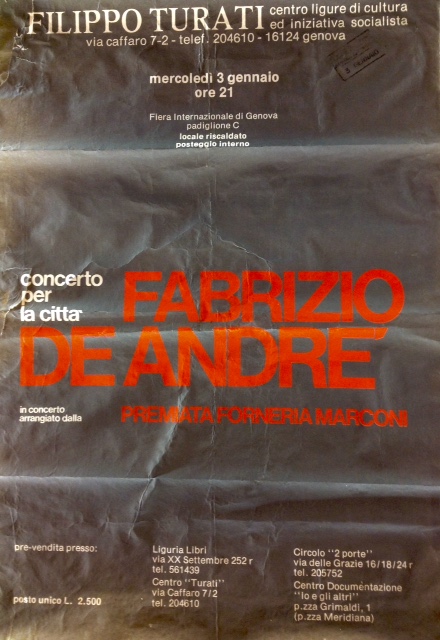 Click here to view image
Original poster of the concert by Fabrizio De André and PFM held in Genoa on January 3, 1979 at Pavilion C of the Genoa International Fair.
It is the only known Italian copy and bears the official stamp indicating municipal "approval" for display.
It is a memento of a memorable evening in Genoa which was caught on camera and later was turned into a film "The concert rediscovered" directed by Walter Veltroni.