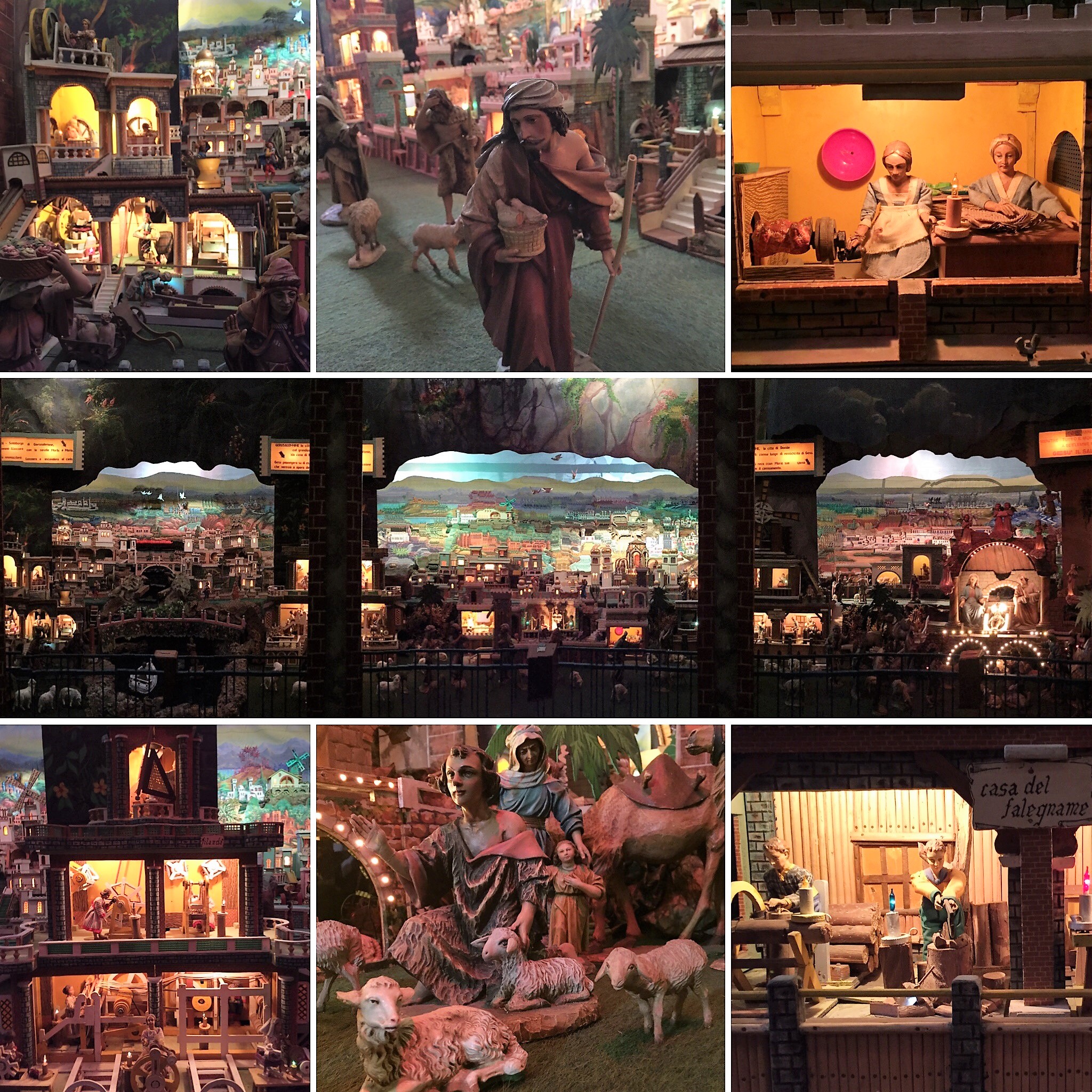 Click here to view image
Technique and Dimensions:
The Nativity scene's long history begins in the '30s, and it is recorded that in 1947 it was put on display by its maker Franco Curti in his home town of Carmagnola. Over the years the Nativity began to gain fame throughout Piedmont and Liguria, and ten years later visitor numbers had risen to around 200,000. In 1976 Franco Curti donated his work to the Capuchins in Liguria, in the hands of Father Romano da Calice, who operated it from 1976 to 1983. In 1984 Father Romano made way for a younger fellow Brother, Father Andrea Caruso, who kept up the tradition of a travelling exhibit of the Nativity around the convents of Liguria until 2006.

In 2007 the nativity began its new life as part of the collection of the Capuchin Cultural Heritage Museum.

"If the recreation of this event, as simple as it is, still attracts this many visitors and can bring forth some of its divine message after two thousand years, I think I can say that the 12,000 hours I have spent building this Nativity have not been wasted". So Franco Curti in 1972.

What cannot be seen when looking at the scene are the 7 motors which power its movements; 307 bulbs modify the light to create day, dawn and night; 205 ball bearings and 273 synchronised wheels, pulleys and cogs move the characters. The fastest wheel is that of the motors (1400 rpm), the slowest that of the lights (1 revolution every 3 minutes).

The houses of the Nativity are entirely made in fretwork, and most of the statues were hand-sculpted by craftsmen of the Val Gardena. There are over 150 moving figures and the central section is a 40 square metres triptych consisting of reconstructions of Bethania, Jerusalem and Bethlehem in the time of Jesus. Completing the evocative Nativity scene are waterfalls, Eastern panoramas, dimmable lighting effects and background music.

The work is completed by 5 mechanical scenes representing the Prophecies of the Prophets Isaiah, Micah and Malachi, the "Search for lodging", and the "Adoration of the Magi".
Open to the public every Christmas.