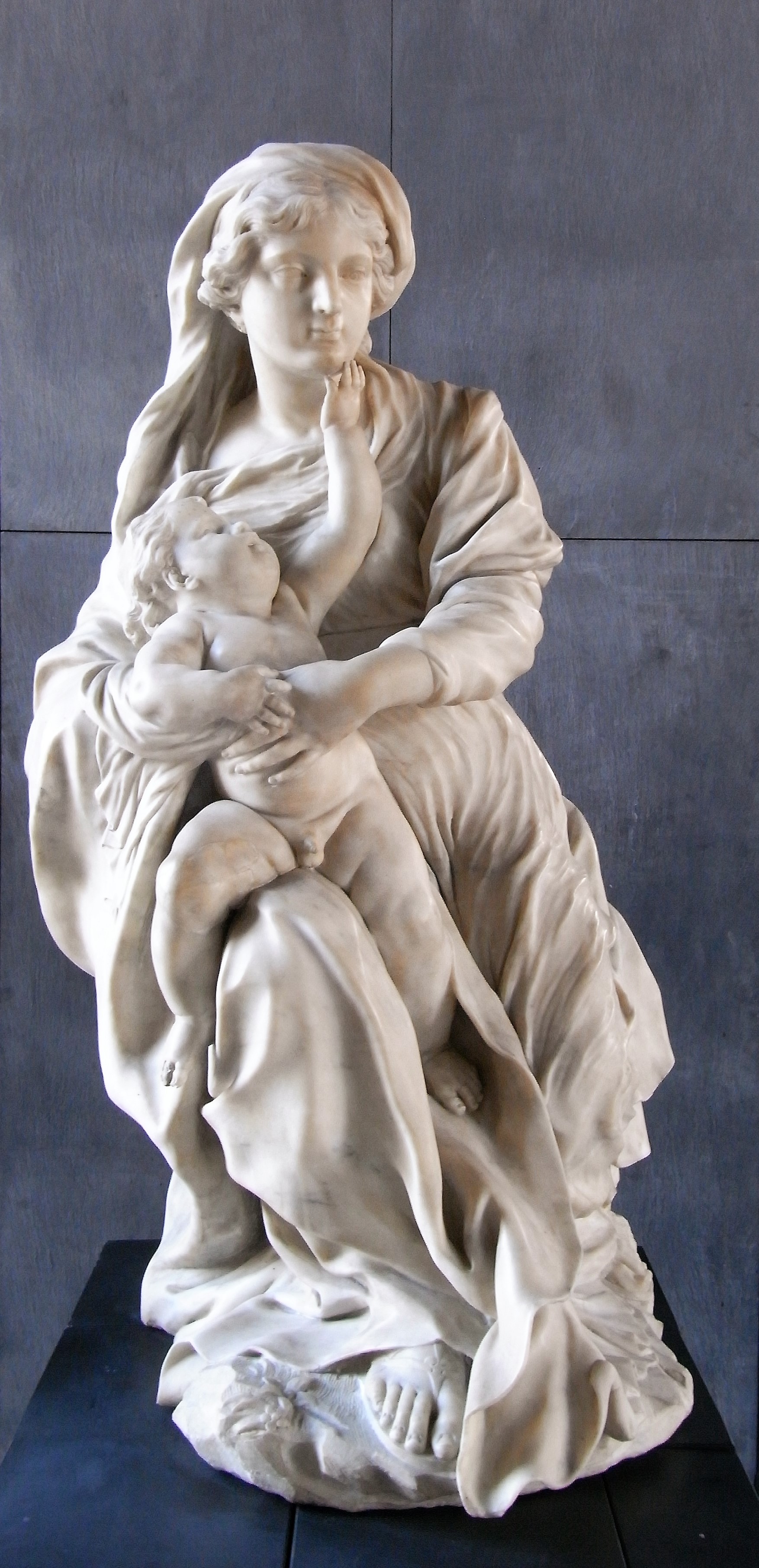 Click here to view image
Pierre Puget (Marsiglia, 1620-1694)
Technique and Dimensions:
Carrara marble carved and polished, 143 x 74 x 78.5 cm
Second Floor (inv. no. MSA 3670)
This sculpture, also called "Madonna Carrega", comes from Palazzo Tobia Pallavicino in via Garibaldi. It is one of the masterpieces produced in Genoa by the great Marseillaise sculptor, Pierre Puget who while in the city, coming from Rome, enjoyed one of the most productive seasons of his life, from 1661 to 1668, and participated in the introduction of the Baroque to the Ligurian capital. This work (about 1681) of the highest emotional impact, is influenced by the work of Michelangelo (e.g. the Madonna of Bruges) and also Bernini. The artist worked for a long time in Rome. It is interesting to note that the child appears as a "normal" child, plump and well looked after and happy, he seeks the attention of his mother, while Maria looks into the distance, certainly foreshadowing her dramatic future.