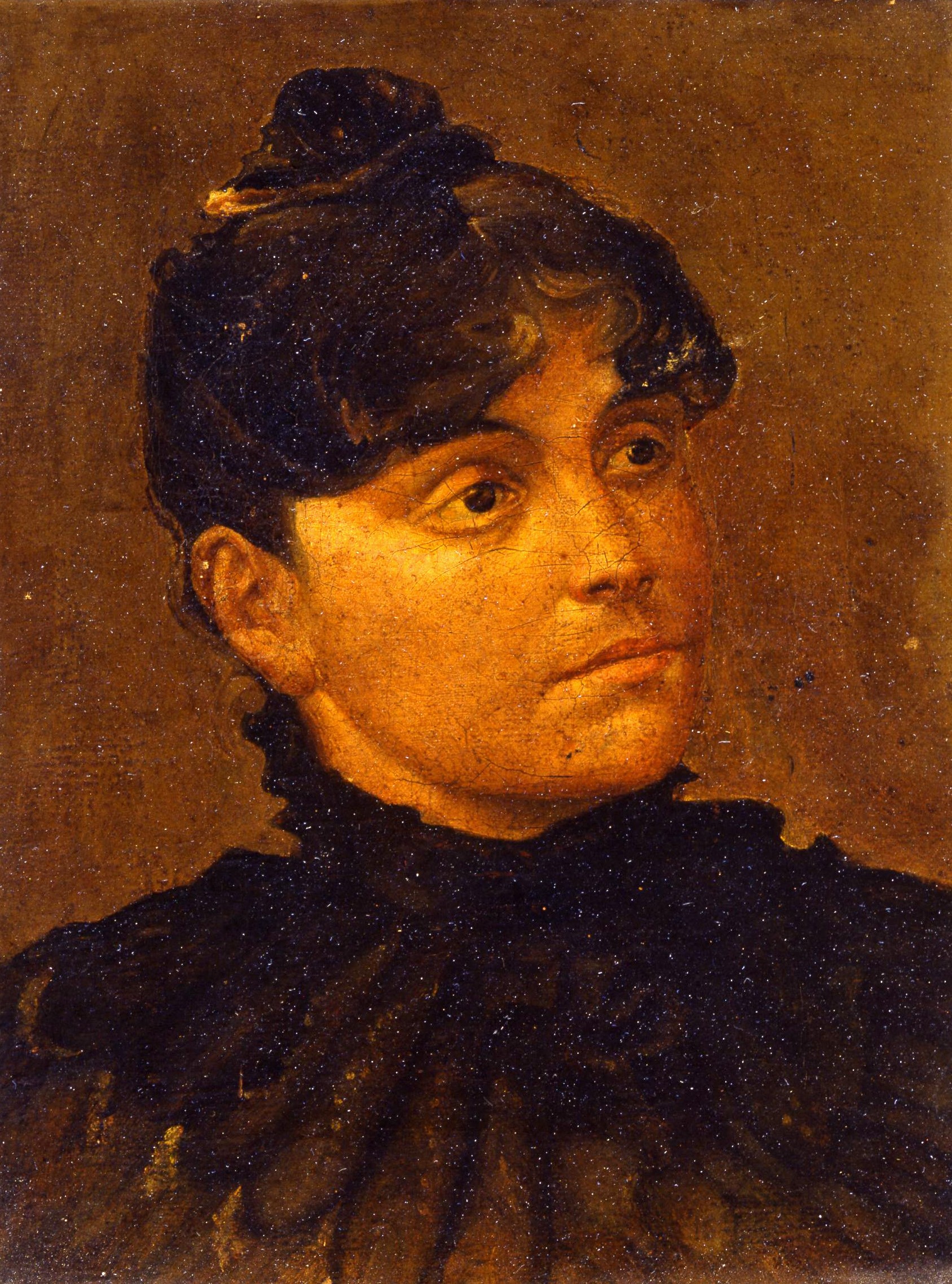 Click here to view image
Alessandro Vincenzo Duse (Venezia, 1820-1892)
Technique and Dimensions:
Oil painting on canvas, 24 x 18 centimetri
Donated by Guido and Leonardo Vergani
Painted on canvas, by Alessandro Duse, 1888. Eleonora Duse, nicknamed the divine, is considered the greatest theater actress of her time and one of the greatest of all time. The painting that belonged to Orio Vergani was donated by his sons, Guido and Leonardo, in 1991 to the Theater Museum and Library. On the back of the canvas is written "A. Duse made 88".