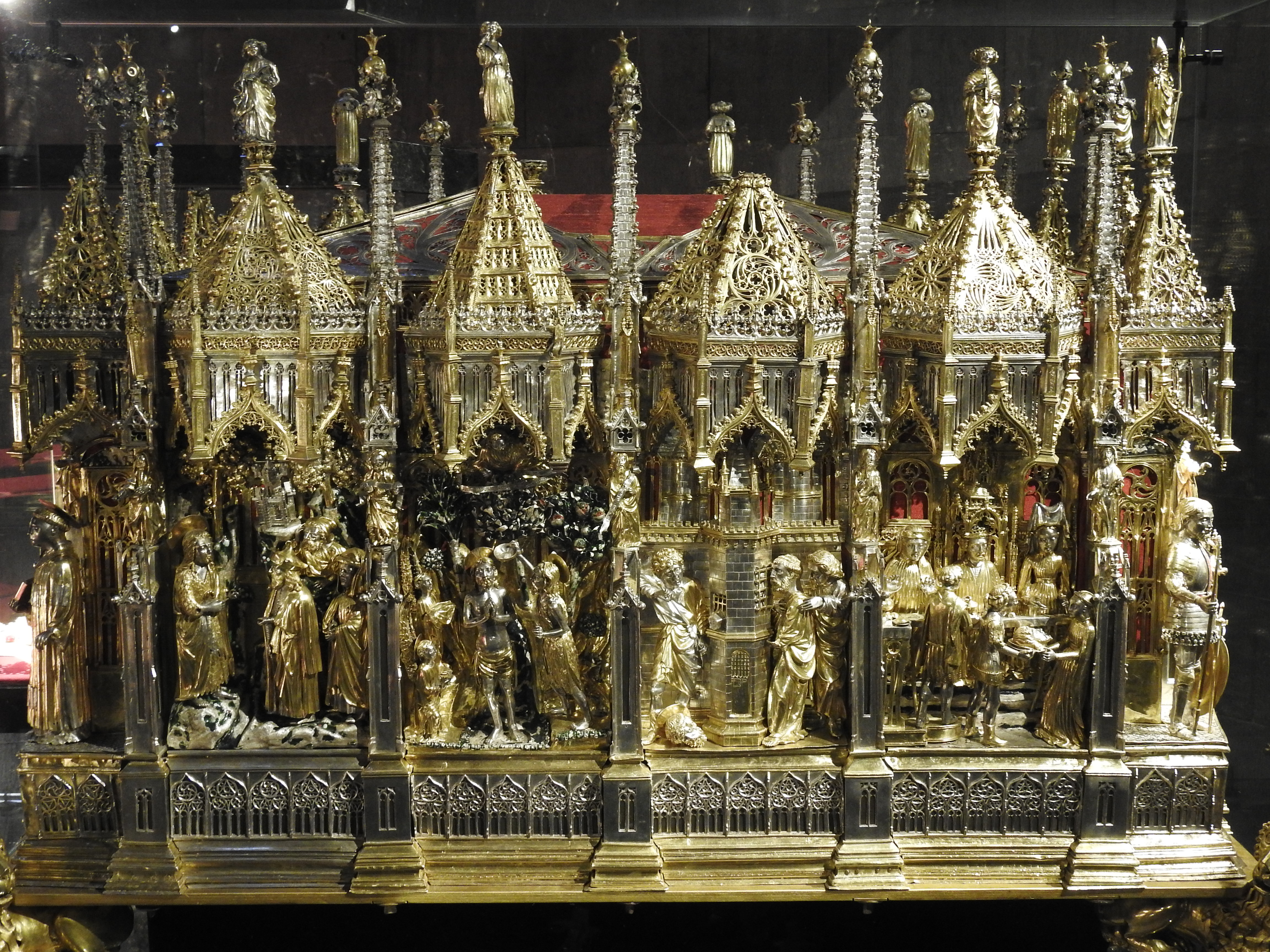 Click here to view image
Teramo Danieli and Simone Caldera, active in Genoa around 1438-1445
Technique and Dimensions:
Silver and gilded silver, polychrome enamels, 88 x 129 x 80 cm
St. Lawrence Cathedral's Treasure Museum
The ark was created in order to carry the ashes of St. John the Baptist, patron saint of Genoa, on the occasion of his feast (June 24), a ritual that is still maintained today. The ashes, preserved in the cathedral inside the altar of the chapel dedicated to the Saint, were recovered by the Genoese from the city of Mira in 1098, at the time of the First Crusade. The ark was commissioned by the Priors of the Chapel and produced between 1438 and 1445. The overall design is attributable to the Ligurian Teramo Danieli, who, however was subsequently replaced by another Ligurian artist Simone Caldera (previously active in Siena) due to his artistic culture which was of an international level.
The shape of the ark is that of a miniature cathedral topped with heavily decorated spires and pinnacles. At the four corners two evangelists: St. John and St. Mattew and the city's two patron saints: St. George and St. Lawrence. In the central part the story of the John the Baptist is told in its ten most significant episodes, from the announcement of his birth to his burial following his martyrdom.