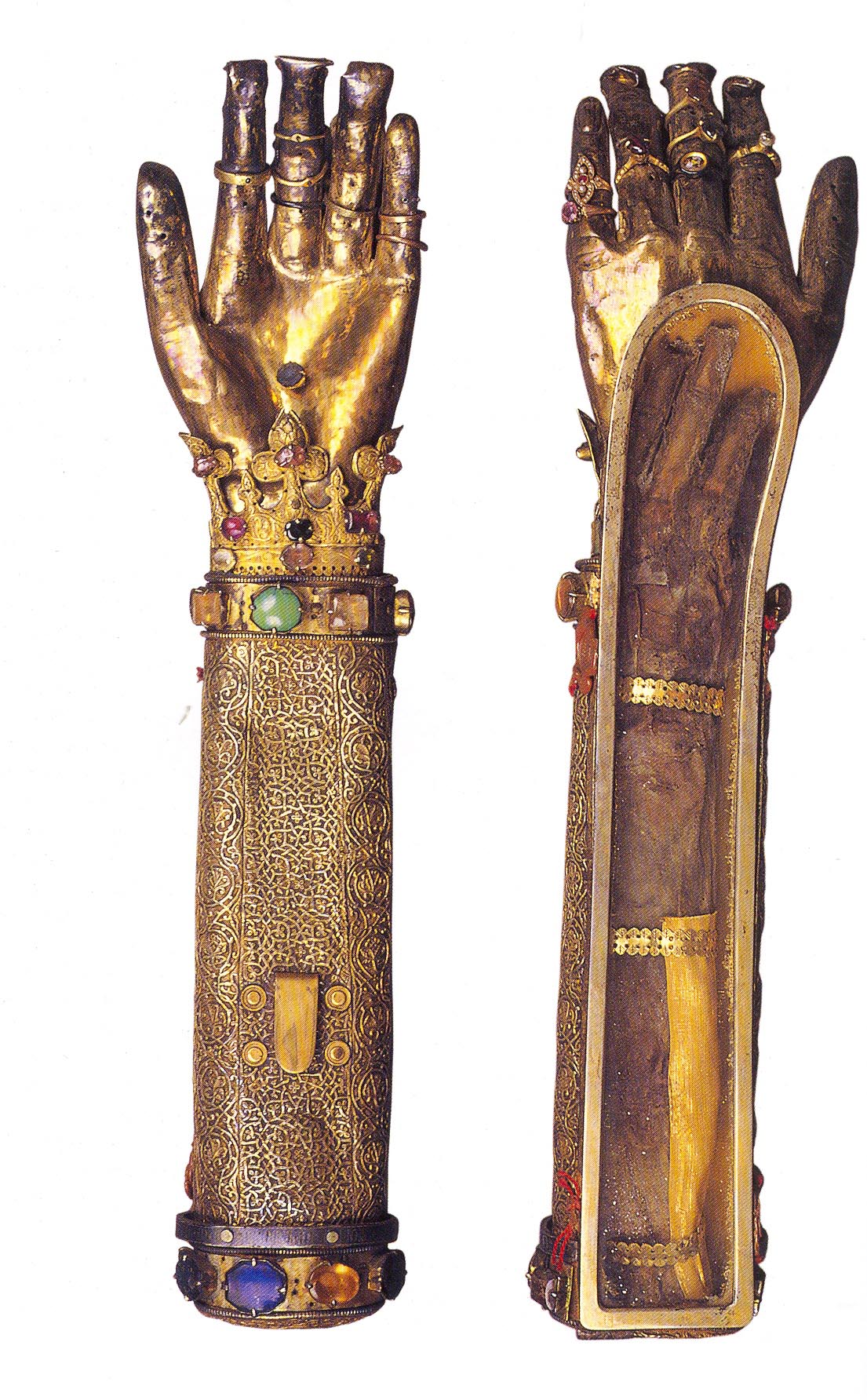 Click here to view image
Byzantine goldsmith, 14th century
Technique and Dimensions:
Gilded silver, gems and semi-precious stones, 45 x 13 x 6 cm
St. Lawrence Cathedral's Treasure Museum
The reliquary, characterized along the shaft by a thick decoration called "repoussè", was probably produced at the time of the wedding of the emperor Andronicus III of Byzantium Palaeologus to Giovanna di Savoia (who then adopted the name of Anna). Shortly thereafter it was placed in the church of the Genoese colony who, since 1273, had settled in the Constantinopolitan suburb of Pera.
In 1461, after the Turkish conquest of the city, the Genoese transported the reliquary to their homeland where it was placed in the Franciscan monastery of Nostra Signora del Monte, it remained there until 1810, when following the suppression of the monastery, it came into the possession of the Cathedral.