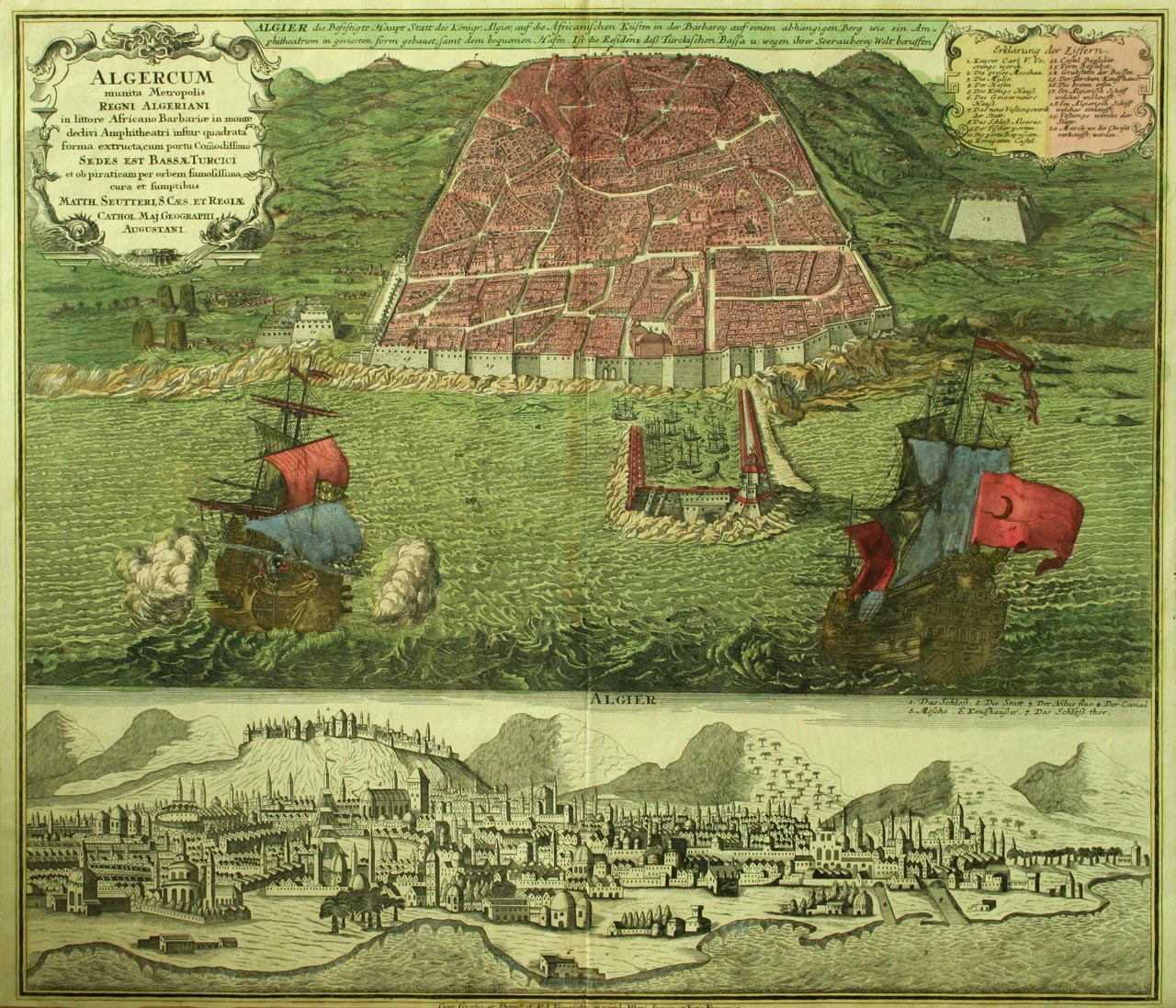 Click here to view image
Matthaus Seutter, first half of the 18th century
Technique and Dimensions:
Colored lithograph, 51 x 65 cm
Exhibition, room 7 (inv. no. 1371)
Donation Marco Passalacqua, 1923
Algiers, although under foreign dominion since ancient times, to the Romans, the Byzantines and subsequently to the Arabs, has always preserved its Berber identity, even in the context of the Islamic community. Infact in 1529, after two centuries of Spanish occupation of the island of Penon, which overlooks the city, the inhabitants freed themselves and declared their allegiance to the Ottoman Empire, of which they became the western military outpost.