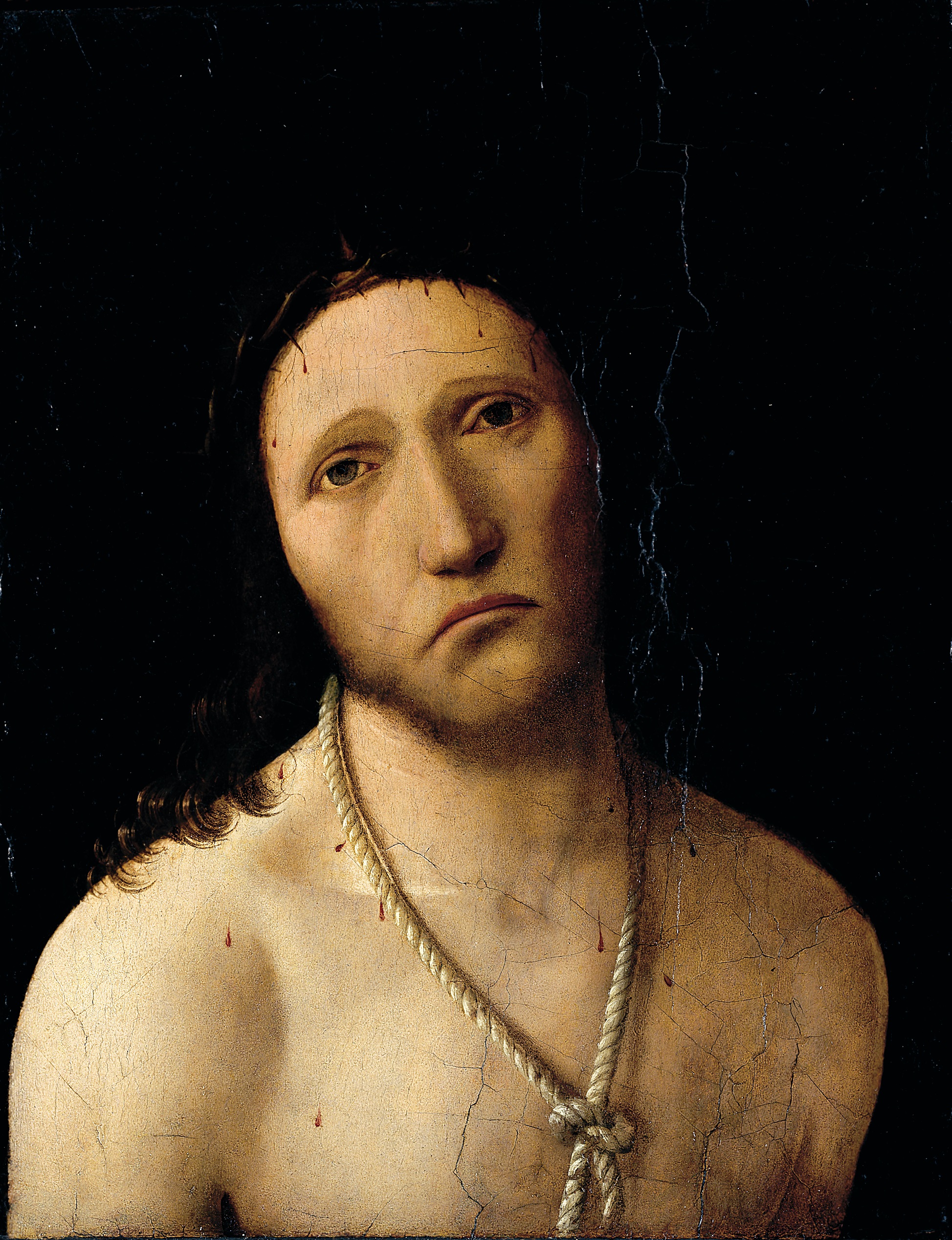 Click here to view image
Antonello da Messina (Messina, 1426 circa - 1479)
Technique and Dimensions:
Oil on panel, 39.5 x 32.5 cm
Third floor (inv. no. GNPS 52)
Spinola Collection, purchased, 1833

The authorship of the work became certain after the discovery of the cartouche with the signature "Antonellus Messaneus me pinxit." and the critics agree on a date from the late 1460s by comparing the Spinola panel with other works by the artist dedicated to the same subject, studied and replicated by him, creating various versions, among which the closest are judged to be that of the College Alberoni of Piacenza and that in the Metropolitan Museum of New York.

The work is part of the Spinola picture gallery held in palazzo di Pellicceria thanks to its purchase, made by Giacomo Spinola di Luccoli documented in 1833.