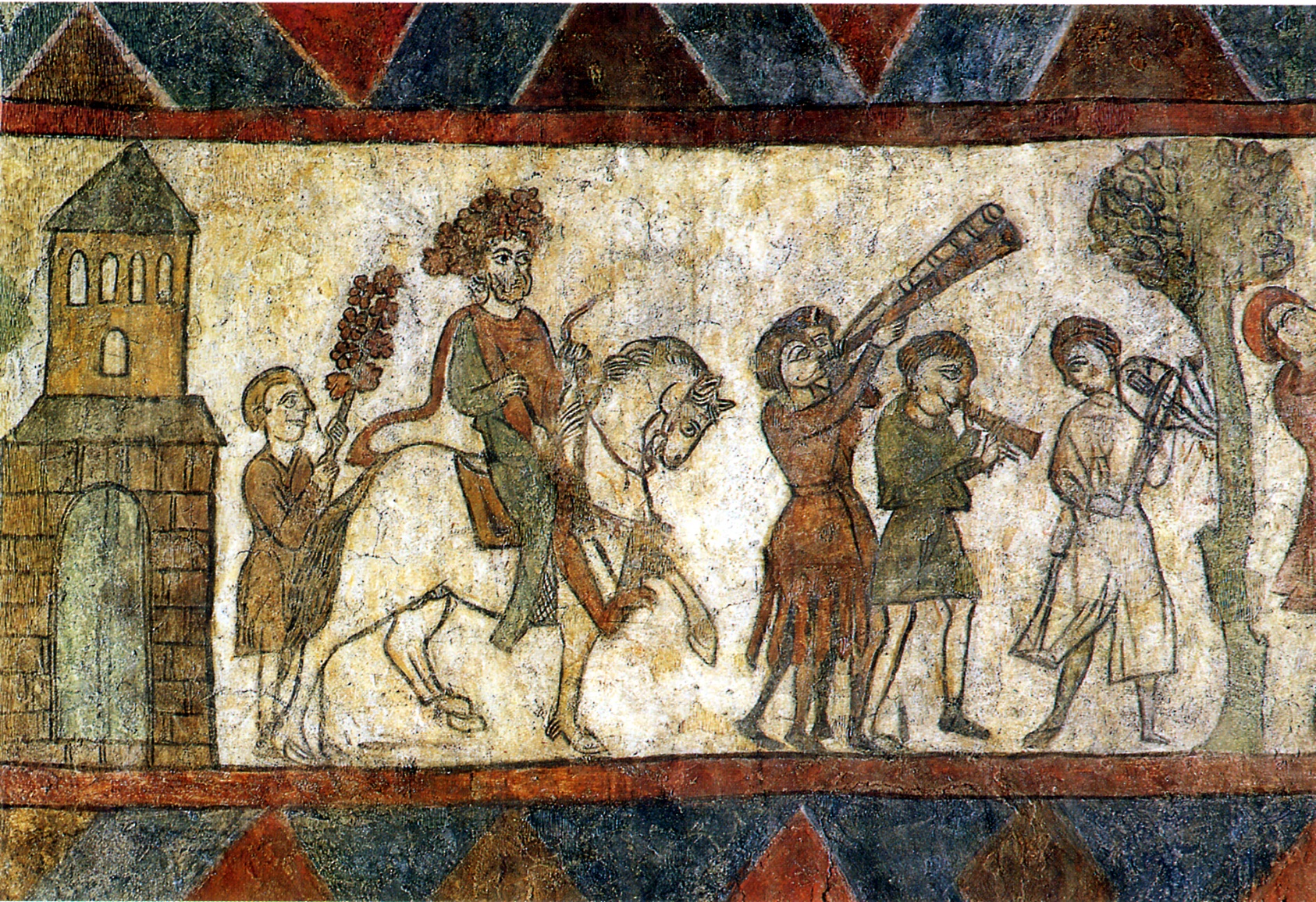 Click here to view image
Ligurian Workers, early 13th Century
Technique and Dimensions:
First floor, Room of Months (without inv. no.)
Genoese area, cycle of the months, fresco, first half of the 13th century, Cloister of the Canons of San Lorenzo
The cycle was found in one of the private rooms of the Canons: on a wall with blue and red lozenges a festoon runs with some months of the year (from January to June) characterized by specific activities and work activi-ties. The importance of the cycle lies in the rarity of the subject, totally pro-fane in character with scenes treated with a summary and fast rendering. The Cycle of the Months can in fact be placed within the first quarter of the thirteenth century, during the great construction site of the Cathedral of San Lorenzo.