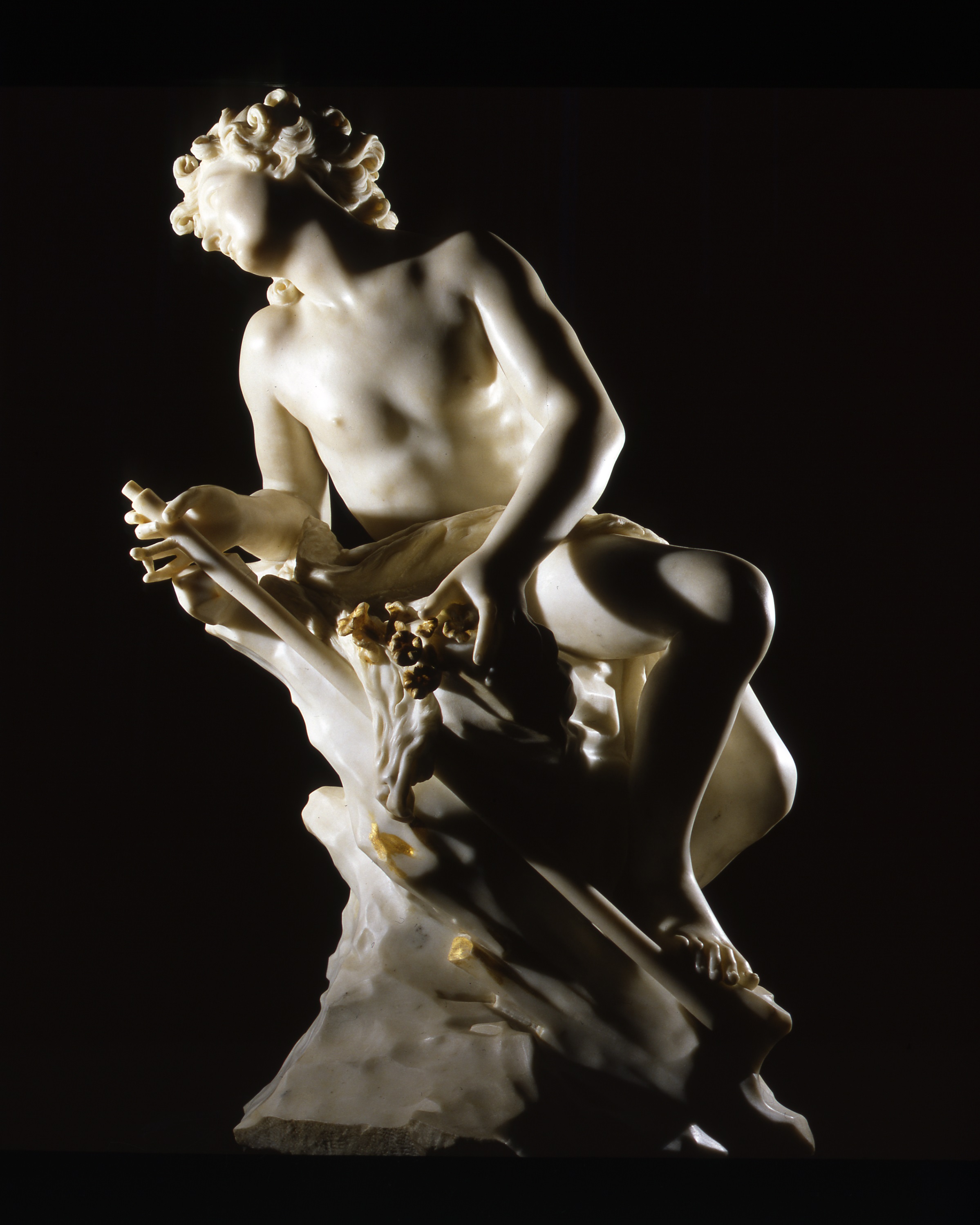 Click here to view image
Filippo Parodi (Genova, 1630–1702)
Technique and Dimensions:
White Carrara marble and gilding, 102 x 68 x 55 cm
Mirror Gallery (inv. no. 662)
These four sculptures form part of the celebrated series known as The Metamorphoses which has decorated the Galleria degli Specchi since the 18th century. Having taken in the teachings of Gian Lorenzo Bernini in Rome, Filippo Parodi, the greatest Genoese sculptor of the 17th century, translated into marble some of the myths from Ovid's Metamorphoses with great virtuosity and poetic sensibility.
These tales tell of young men and nymphs transformed by the gods into natural elements, as happens to Adonis, transformed by Venus into an anemone, and Clytie, transformed into a sunflower by Apollo.