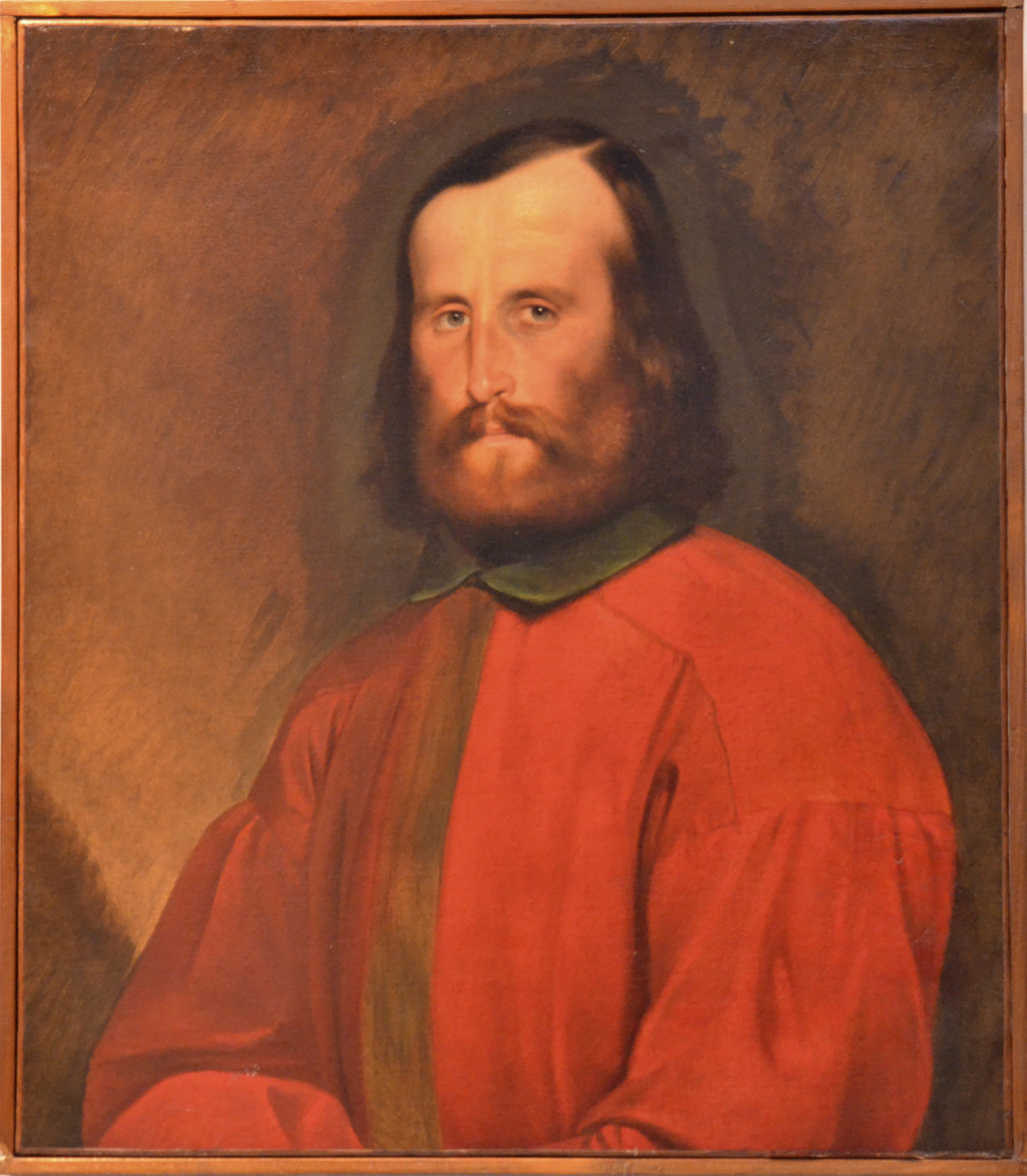 Click here to view image
Gaetano Gallino (Genova 1804 - 1884)
Technique and Dimensions:
Oil on canvas, 73,3 x 64 cm
Museum section "Garibaldi, Spedizione dei Mille" (n. inv. Dip/17)
Purchased by Leone Carlini, 1933
Gaetano Gallino, Genoese, exiled as a supporter of Mazzini, met Garibaldi in 1841 in Uruguay and fought under his command in the Italian Legion in Montevideo and, in 1848, on hearing of the revolutionary uprisings, returned with him to Italy. Here, the Hero of Two Worlds is portrayed wearing the legendary red shirt, which he adopted for the first time in 1843 as the uniform of his volunteers of the Italian Legion.