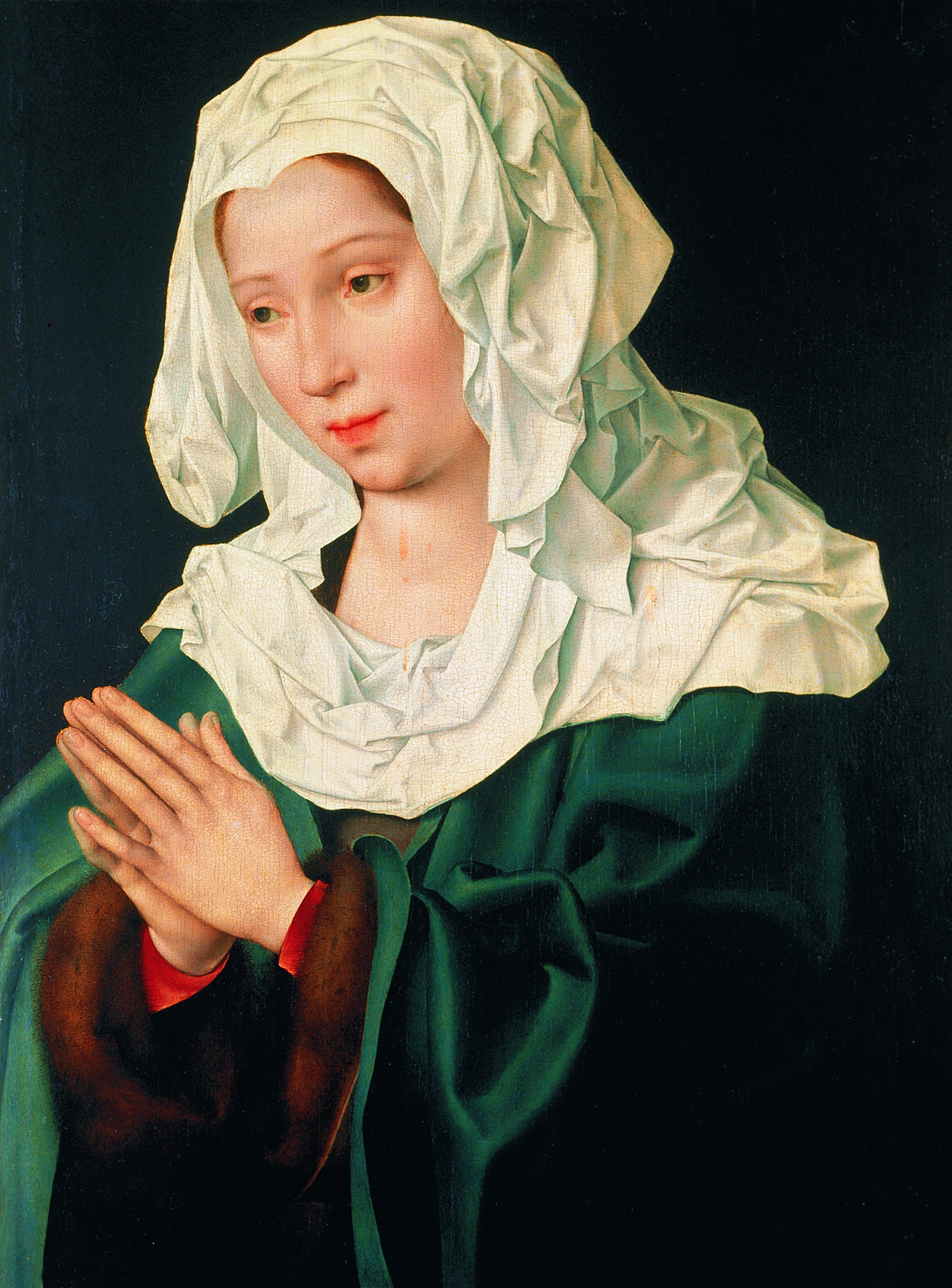 Click here to view image
Joos Van Cleve (Cleves, 1485-1540)
Technique and Dimensions:
Oil on panel, 57 x 43.5 cm
Second noble floor, "Salotto Sacconi" (inv. no. GNPS 62)

The panel is part of a group of works added to the palazzo's patrimony thanks to an inheritance received from Violantina Balbi, wife of Giacomo Spinola di Luccoli who became the owner of the residence in 1824, it included, among other works, the Allegory of Peace and War by Luca Giordano.

The panel is believed to date from the second decade of the 16th century and has often been compared to the Salvator Mundi, now in the Louvre, which was also believed to be a companion piece even if, rather that the golden background around the figure of the Virgin, it is now a dark and heavy colouring that contrasts with the naturalistic rendering of the figure both in the face and in the soft rendering of the vibrant white drapery of the veil.