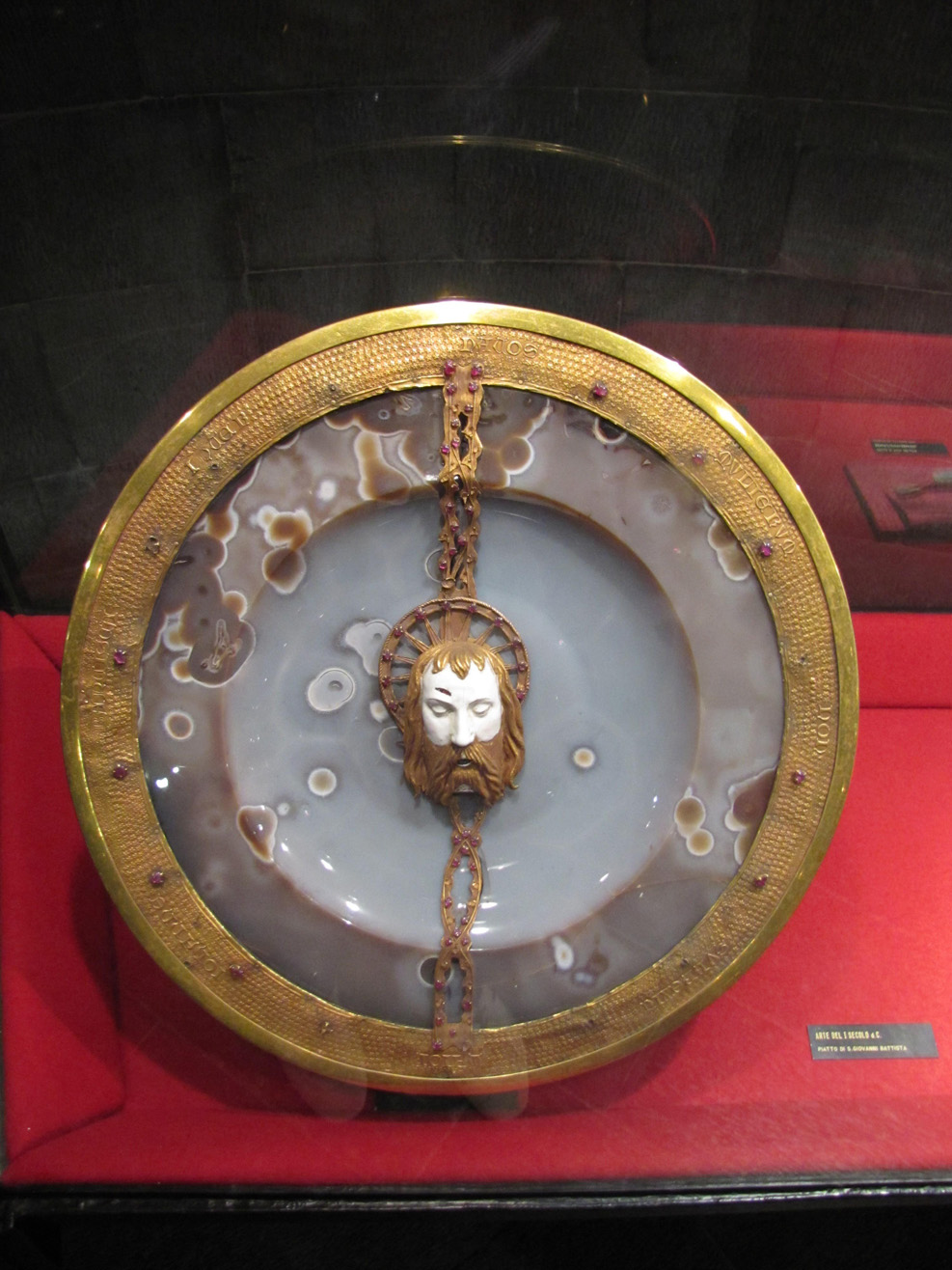 Click here to view image
Roman manufacture, 1st century AD and Parisian goldsmith, early 15th century
Technique and Dimensions:
Chalcedony, gold leaf, polychrome enamels and gems, diameter 38 cm
St. Lawrence Cathedral's Treasure Museum
Pope Innocent VIII Cybo, 1492
According to tradition, the dish was used to bear the Baptist's severed head after his martyrdom: it is an exceptional piece for its artistic quality, for its devotional importance, and for its intrinsic value. The dish is the product of two different epochs: the original container is made of chalcedony, and is of Roman production from the first century AD., probably commissioned by an emperor.
The metal decoration that frames and characterizes its centre with the representation of the head of the Baptist is a French work from the early fifteenth century: in gold with rubies and enamel. The client who commissioned this work was likely to have been King Charles VI himself or the Duke of Burgundy or that of Berry, its first recorded owner was Cardinal Jean Balue, a leading figure of mid-15th century France, advisor and friend of the King of France, and much more, a leading exponent of the Valois dynasty. It was donated by the cardinal to Pope Innocent VIII, who himself a Genoese, assigned it to the Protection of the Chapel of St. John the Baptist in his native city.