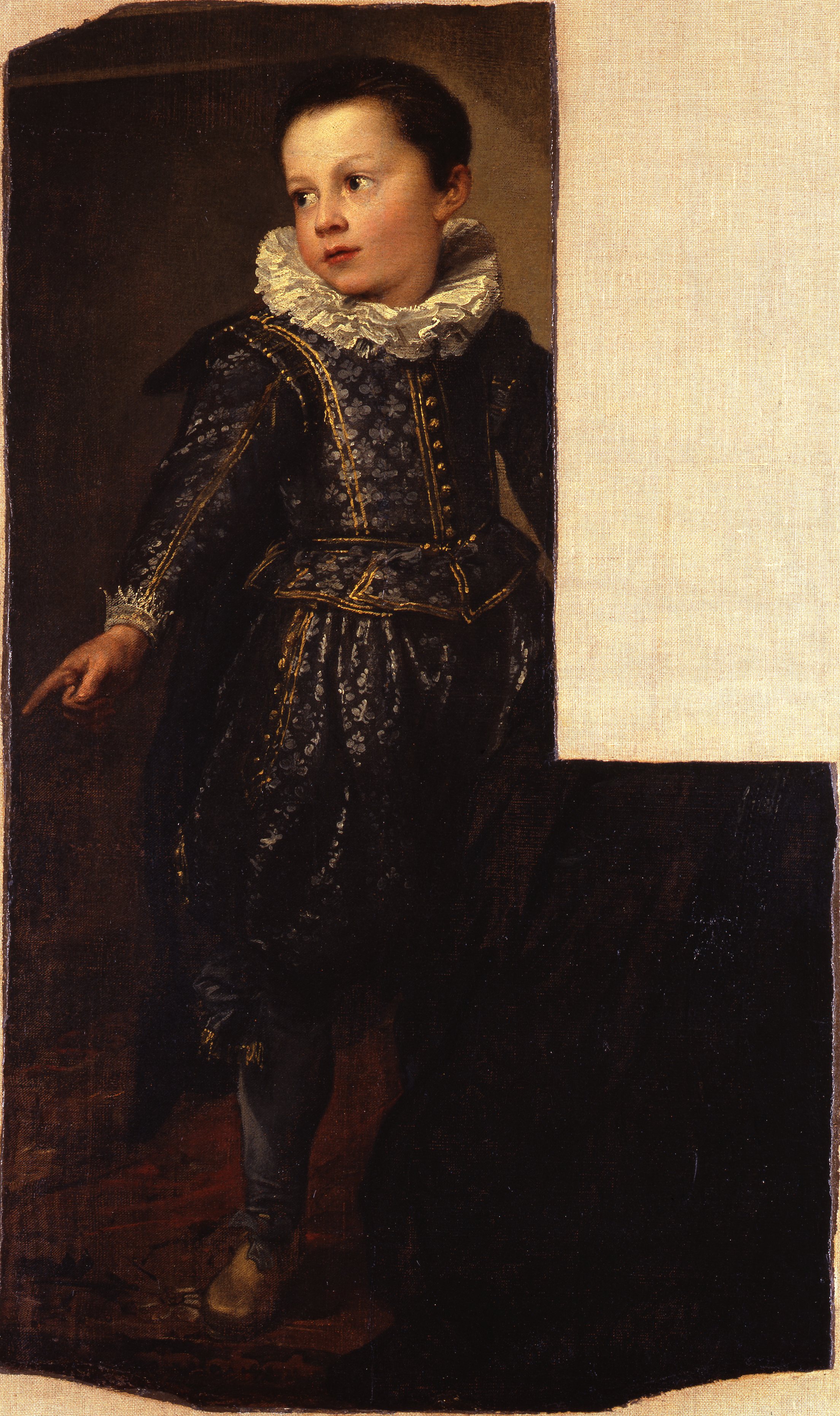 Click here to view image
Anthony Van Dyck (Antwerp, 1599 - London, 1641)
Technique and Dimensions:
Oil on canvas, 108 x 64 cm
First noble floor, third living room (inv. no. GNPS 54)

Of the original work, the part dedicated to the portrait of the little Ansaldo is preserved, while the part with the portrait of the father Agostino Pallavicino has been lost, during the 17th century the painting had been already been cut and then "reinstated" so as to allow its insertion in the picture gallery of Maddalena's salons at the beginning of the 18th century. In line with philological restoration criteria in the restoration of the nineteen sixties the canvas was separated from the addition and brought to its current size.

The double portrait was the second assignment given by Pallavicino to the Flemish painter from whom he had already commissioned (in 1621) the sumptuous portrait of himself, now at the Paul Getty Center in Los Angeles, on the occasion of the Embassy to Pope Gregory XV. In 1625 Agostino turned once again to the Flemish artist recently arrived in Genoa asking him, this time on the occasion of his appointment as protector of Banco di San Giorgio, a portrait with Ansaldo, his young son and heir, beside him.