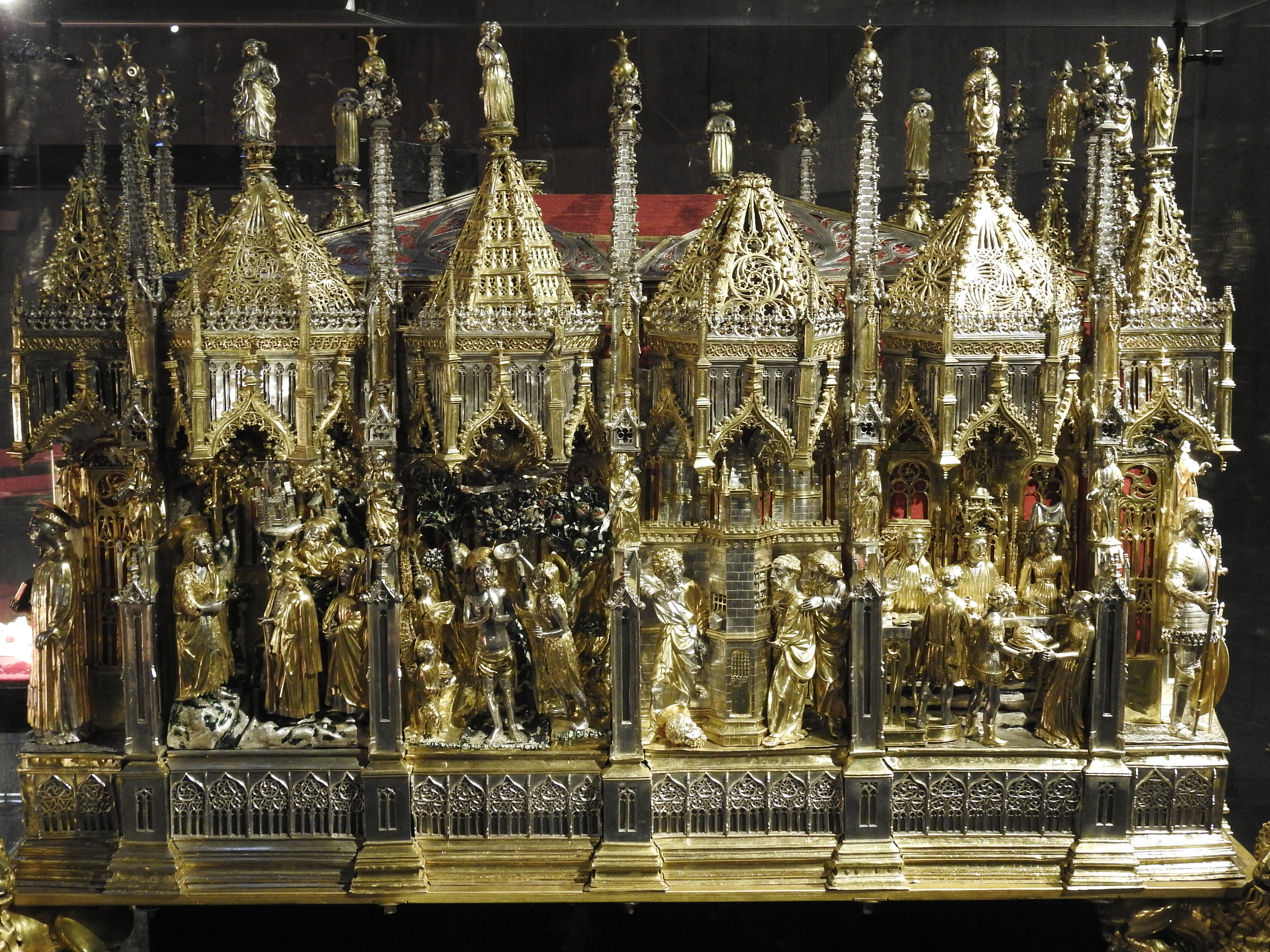 Click here to view image
Silversmiths active in Genoa, mid-16th century - early 17th century
Technique and Dimensions:
Embossed and cast silver, 133 x 132.5 x 81 cm
St. Lawrence Cathedral's Treasure Museum
The ark was built to carry a consecrated host in procession through the city streets at the feast of Corpus Domini. The commission was granted by the City Fathers in 1553, but the work, which involved Genoese, Flemish, German and Lombard silversmiths, and which also involved changes in the design, was only completed in 1612.
At the base are heads of angels, in the central part in relief Stories of the Passion, from the Last Supper to Christ's Burial, alternating with the figures of the Apostles. On the cover, seated on thrones, the Prophets, and angels with candlesticks and symbols of the Passion. On the plinth stand the four Sibyls, two on each side, in a specular position, and crowning the whole is a monstrance in the form of a ciborium.