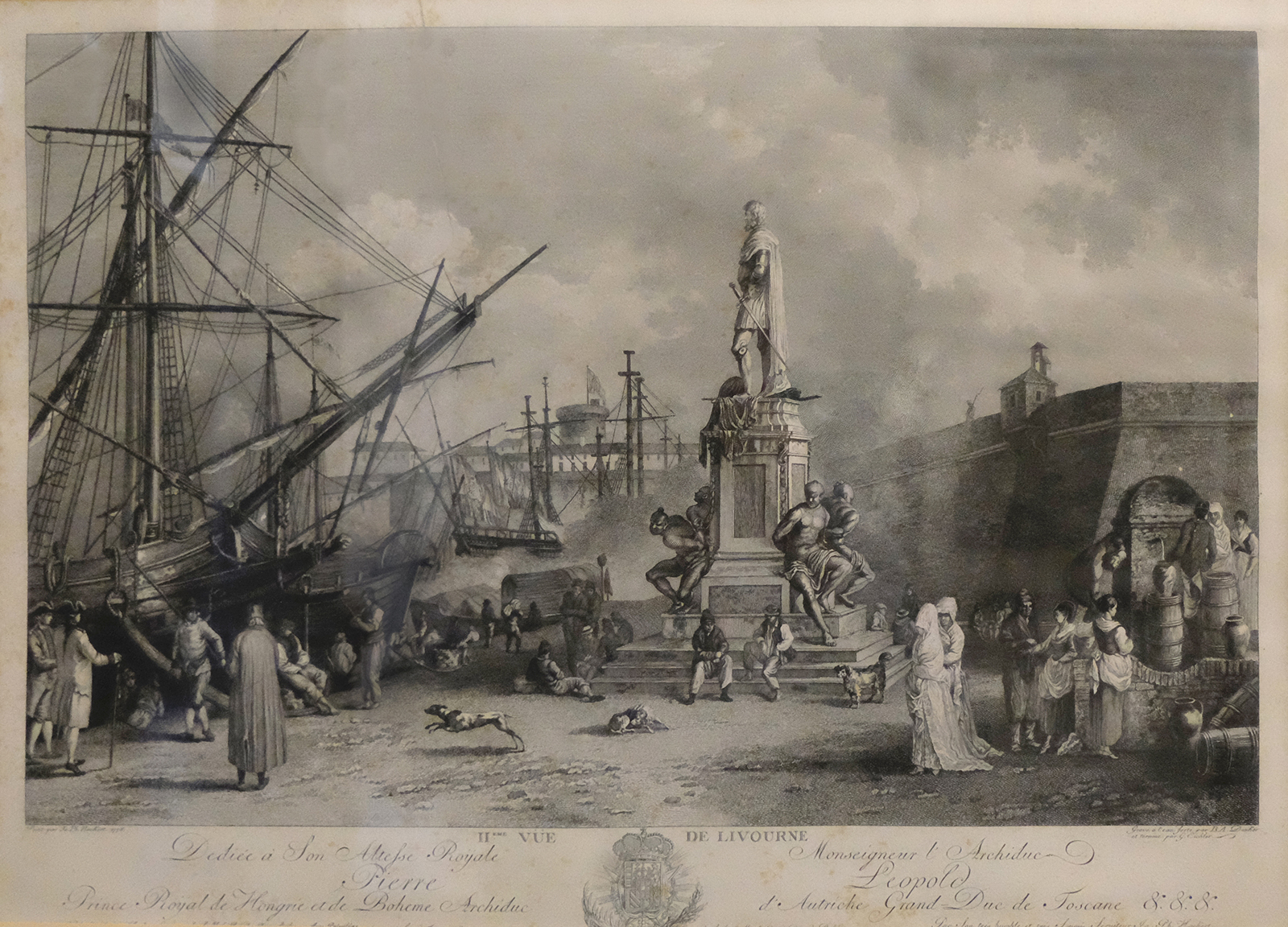 Click here to view image
Dunker Balthasar Anton (1746-1807), Eichler Mathias Gottfried (1748) e Hackert Jacob-Philipp (1737 - 1807)
Technique and Dimensions:
Engraving on paper, 51 x 68 cm
In storage (inv. no. 2468)
Donation Gio Batta Bibolini, 1923
Livorno in the eighteenth century was still a major Italian port, though less than in the period between the end of the sixteenth century and the first half of the seventeenth century, when it had been Liguria's leading port. Two main characteristics encouraged its development: the willingness to accept merchants from ethnic and religious minorities (Jews, Armenians, practicing Muslims) and the development of the "Portofranco" (entrepot), that is the possibility to store goods without incurring customs duties while waiting to resell them to foreign markets.