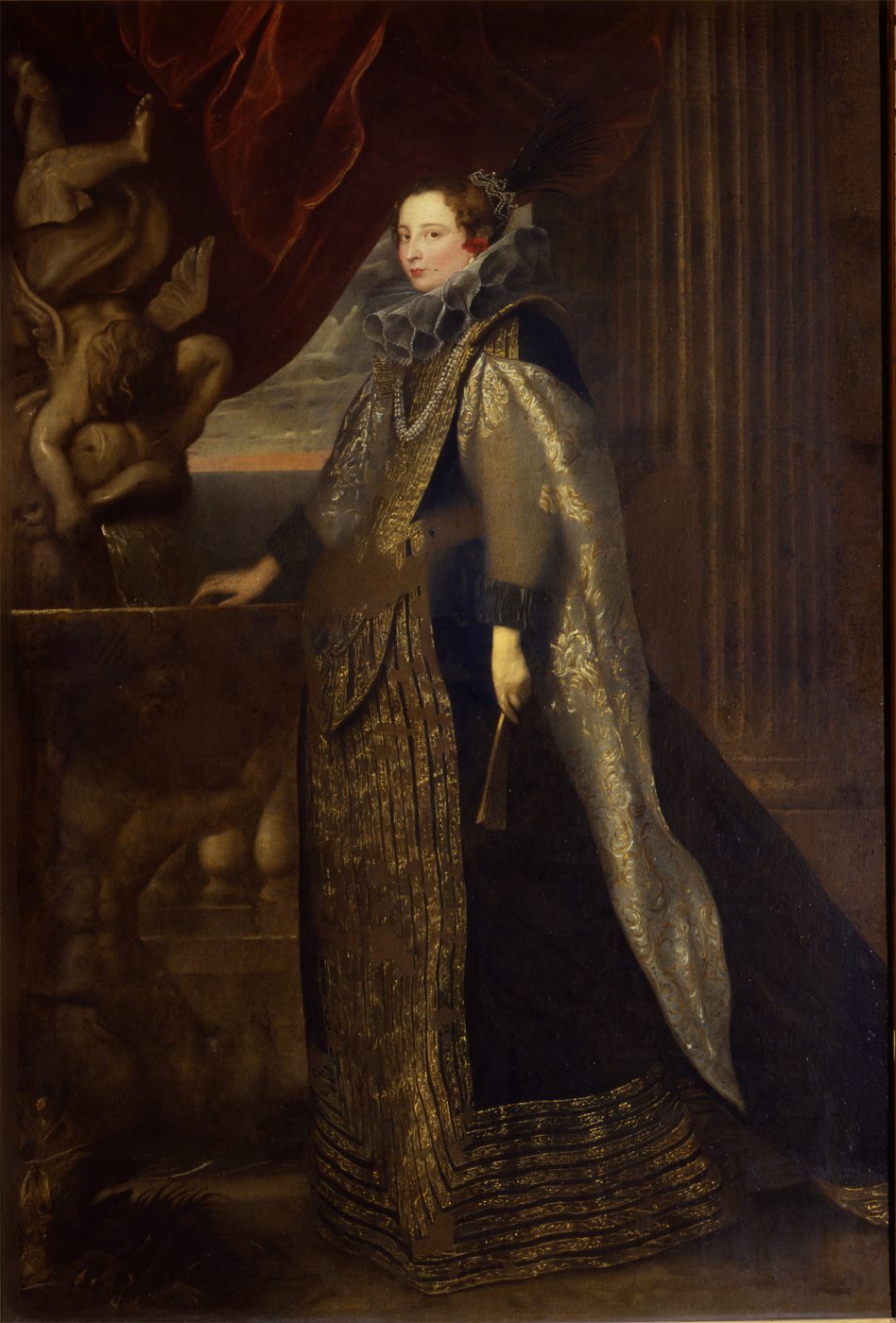 Click here to view image
Anthony Van Dyck (Antwerp, 1599 - London, 1641)
Technique and Dimensions:
Oil on canvas, 220.2 x 149 cm
Audience Room, west wall (inv. no. 802)
The depicted woman is at the centre of the painting, her piercingly intense face in three-quarter profile, facing the observer with a confident gaze. A red rose to the side of her face accentuates her pale complexion. Her right hand is resting on the basin of a Baroque fountain supported by a merman. Her left hand, resting by her side, holds a closed fan. The sumptuous gown enveloping her figure is part of a complex Spanish-style dress, and her hair is pulled back and gathered in a chignon, around which is wrapped a diamond tiara and a bunch of black feathers. The woman is Caterina Balbi Durazzo, painted by a twenty-five year old Van Dyck, skilled at bringing out the inner character of the person portrayed, proving himself to have fully absorbed the teachings of his master Rubens: the lady retains, alongside the marks of aristocracy, a certain fresh, youthful tenderness. The portrait came to the Palazzo in 1689 and has been at the Via Balbi residence ever since.