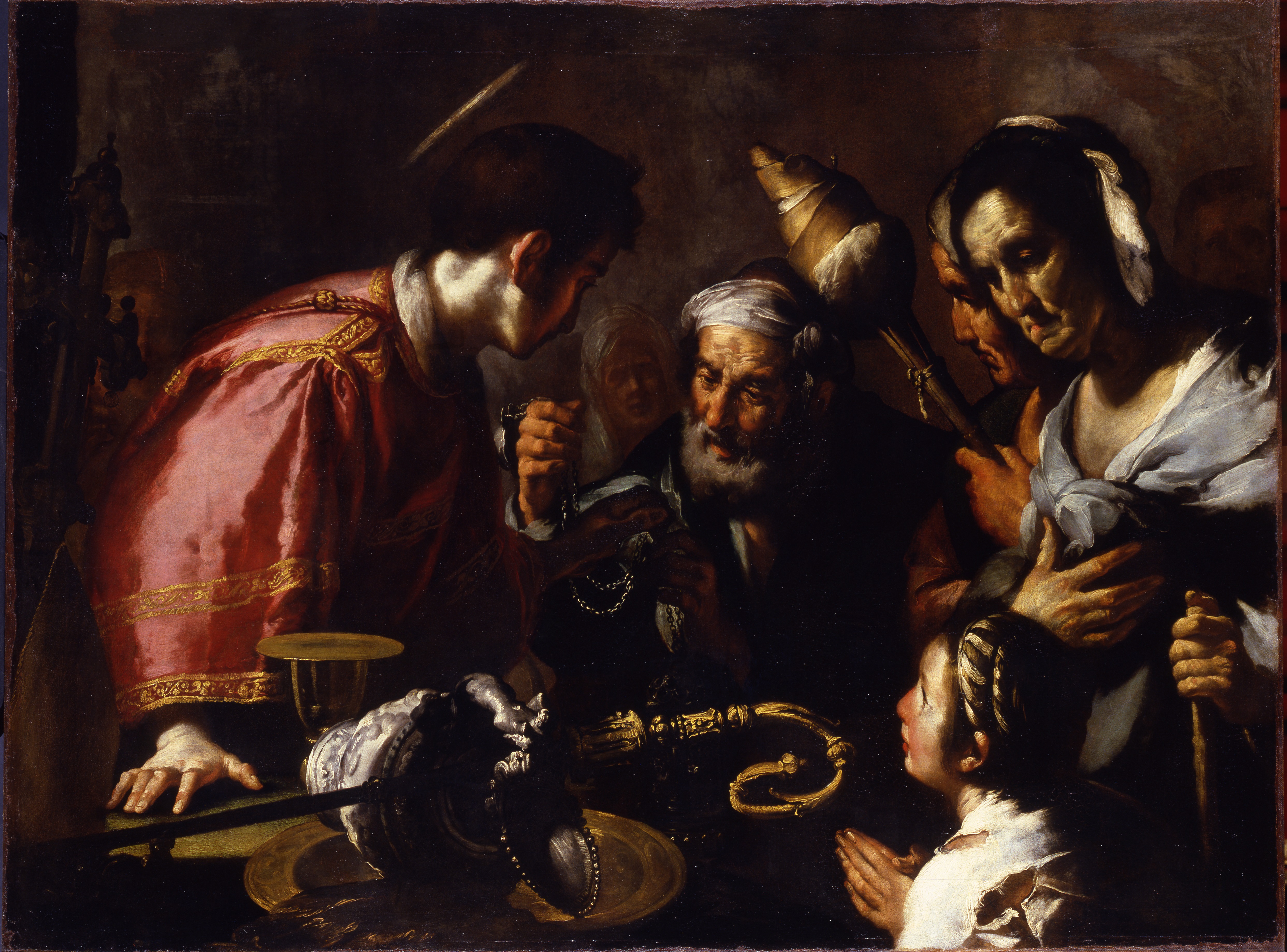 Click here to view image
Bernardo Strozzi, called il Cappuccino (Campo Ligure or Genoa, 1582 - Venezia, 1644)
Technique and Dimensions:
Oil on canvas, 128 x 160 cm
Queen's bedroom, north wall, in the middle (inv. no. 892)

St. Lawrence, one of the patron saints of Genoa, is portrayed with great realism in the act of giving alms to the poor, the cause of his sentence to die upon a gridiron. On the left is Lawrence, his youthful face just visible in the darkness enveloping the scene. The light strikes him from behind, highlighting the wide red satin sleeve of his dalmatic, his open hand resting on the table, his delicate neck, his reddened ear, his halo. In front of the saint there is a group of beggars: an old man with a white beard grasping the chain of a censer, a woman standing with a staff, a second figure next to her brandishing a crutch, and a girl looking up at Lawrence with her hands together. All are dressed in humble garments but their poses and traits have human composure and dignity. Liturgical items rest on the table in the foreground. The artist has placed the light source to the observer's left, beyond the field of vision: it strikes the figures harshly, like a spotlight in the dark, producing metallic gleams.