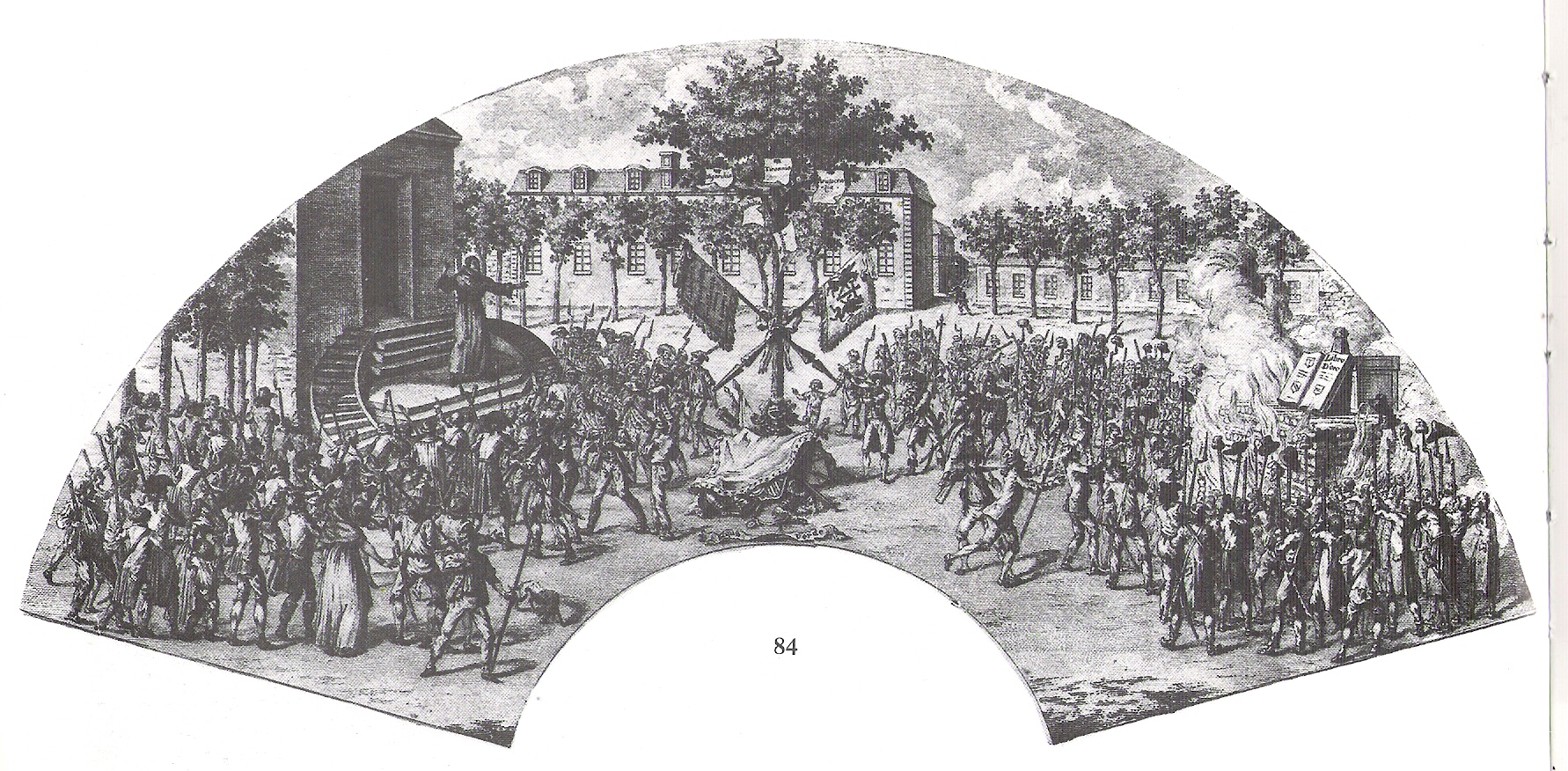 Click here to view image
Technique and Dimensions:
Etching on copper, 43,8 x 21 cm
Museum Section "1746-1815" (inv. no. I.M.G. St/3322)
A. Capurro Donation, 1921
Under the influence of the ideas of freedom and equality originating in revolutionary France and brought with them by Napoleon's armies, a popular uprising in Genoa marked the end of the aristocratic regime and the advent of the democratic Ligurian Republic. The painting depicts the episode in Piazza dell'Acquaverde on June 14th, 1797, when Genoese Jacobins raised the flag of freedom and set fire to the "Golden Book", the register of the Genoese Nobility.