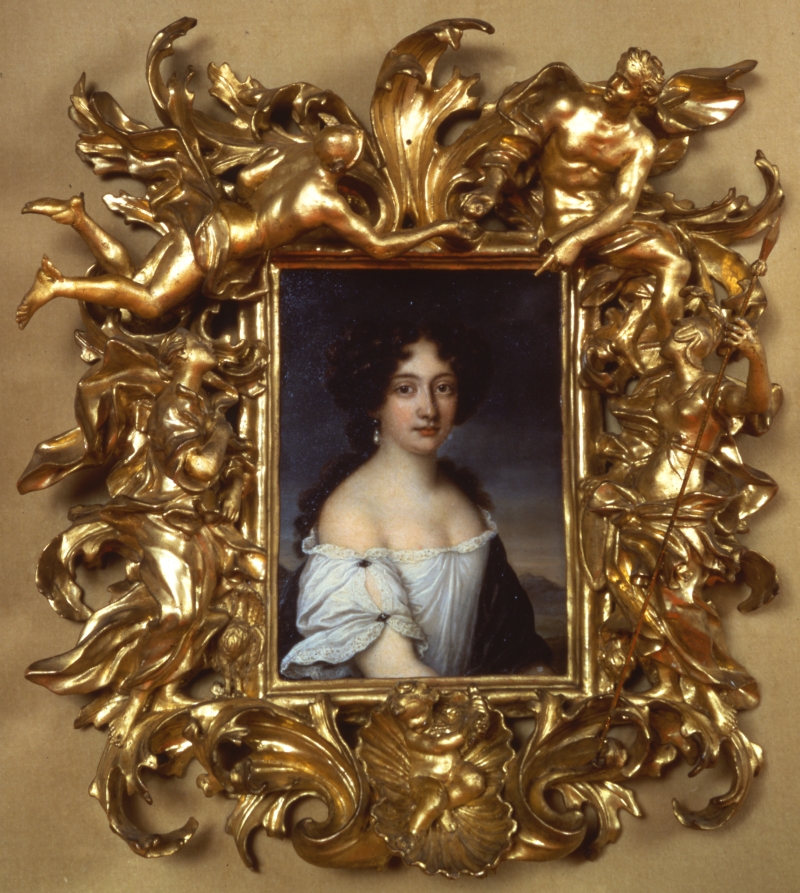 Click here to view image
Filippo Parodi (Genova, 1630–1702)
Technique and Dimensions:
Carved and gilt wood, 44 x 40 cm; painted on copper, 21 x 16 cm
Third floor (inv. no. GNPS 46)
The picture frame is the result of the surprising transformation of its functional nature into an artefact charged with meaning and binds it closely to what it contains. With surprising technical skill, given the small size and the freedom of the lively composition, Filippo Parodi in fact proposes through it the representation of the judgement of Paris, who was designated to indicate the most beautiful of three goddesses, Juno, Minerva and Venus: the latter, however is not among the carved figures, but she is, indicated by the pointing finger of Paris, the one depicted in the painted portrait or, if the hypothesis that the frame may have originally contained a mirror is accepted, the person whose reflection appears and, thanks to the message of the frame, it is proposed to us as the goddess of beauty.