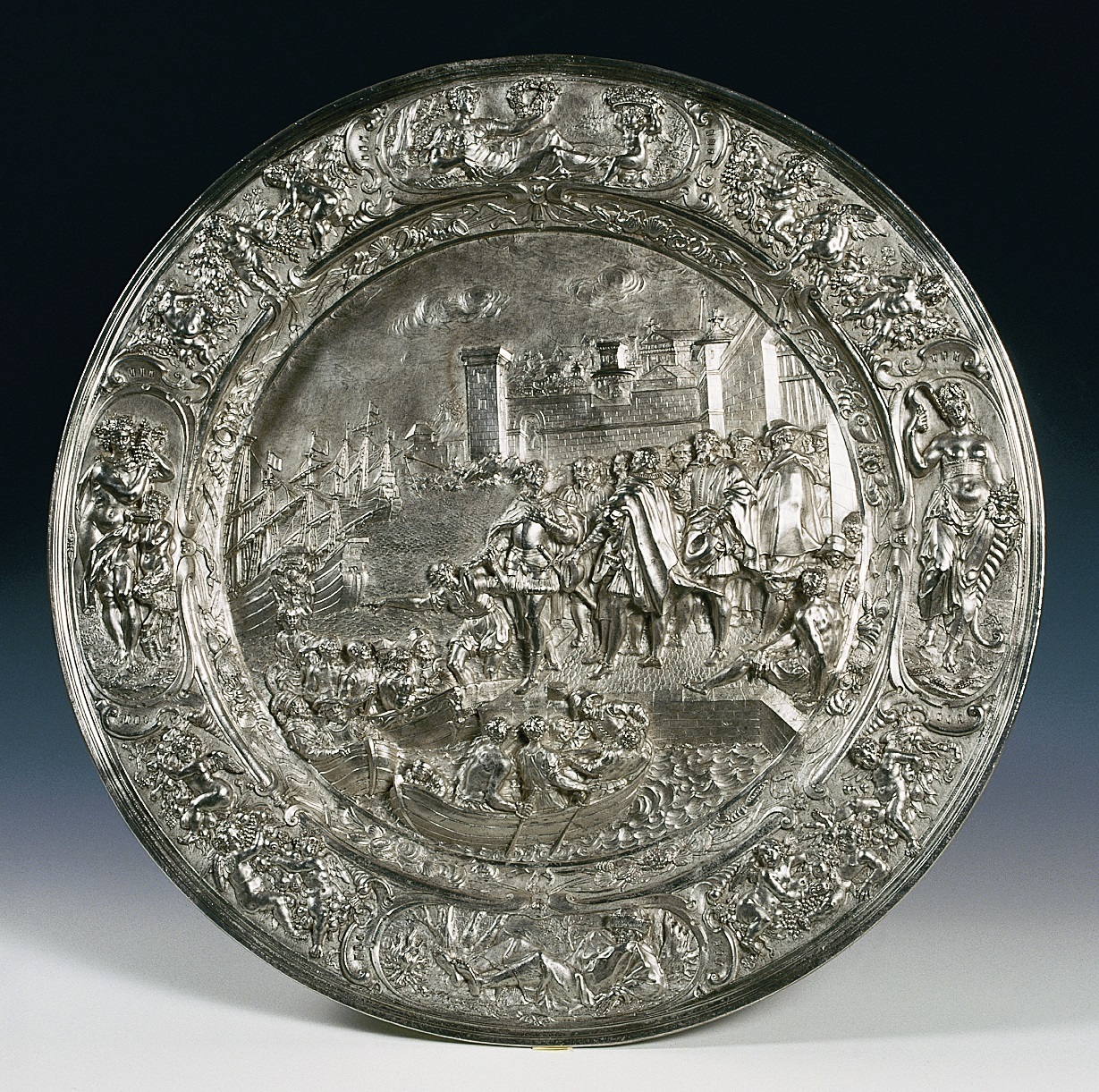 Click here to view image
Matthias Melijn (Antwerp, 1589-1653)
Technique and Dimensions:
Cast, embossed and chiselled silver, diameter 56 cm
Third floor (inv. no. GNPS 1253)
Of the rich and numerous array of display silvers that graced the sideboards of Genoese aristocratic residences, arousing the amazement of visitors to the city between the 16th and 17th centuries, this is the only example, preserved in a city museum, and is a precious testimony of that rich production largely the work of a colony of Flemish silversmiths active in Genoa including Matthias Melijn and Gio Aelbosca Belga. These are respectively the authors of the basin and the two vases, also in Palazzo Spinola, commissioned around 1630 by Agostino Pallavicino, the father of Ansaldo and second owner of the palace, to whom the choice of the Colombian subject that unites them is due and which was also taken up in a second basin now lost. Considering the strong public commitment of Agostino in support of the Republic of Genoa, the choice of the figure of Christopher Columbus was intended as an example of resourcefulness and autonomy, as such it also appears in contemporary frescoes and paintings.