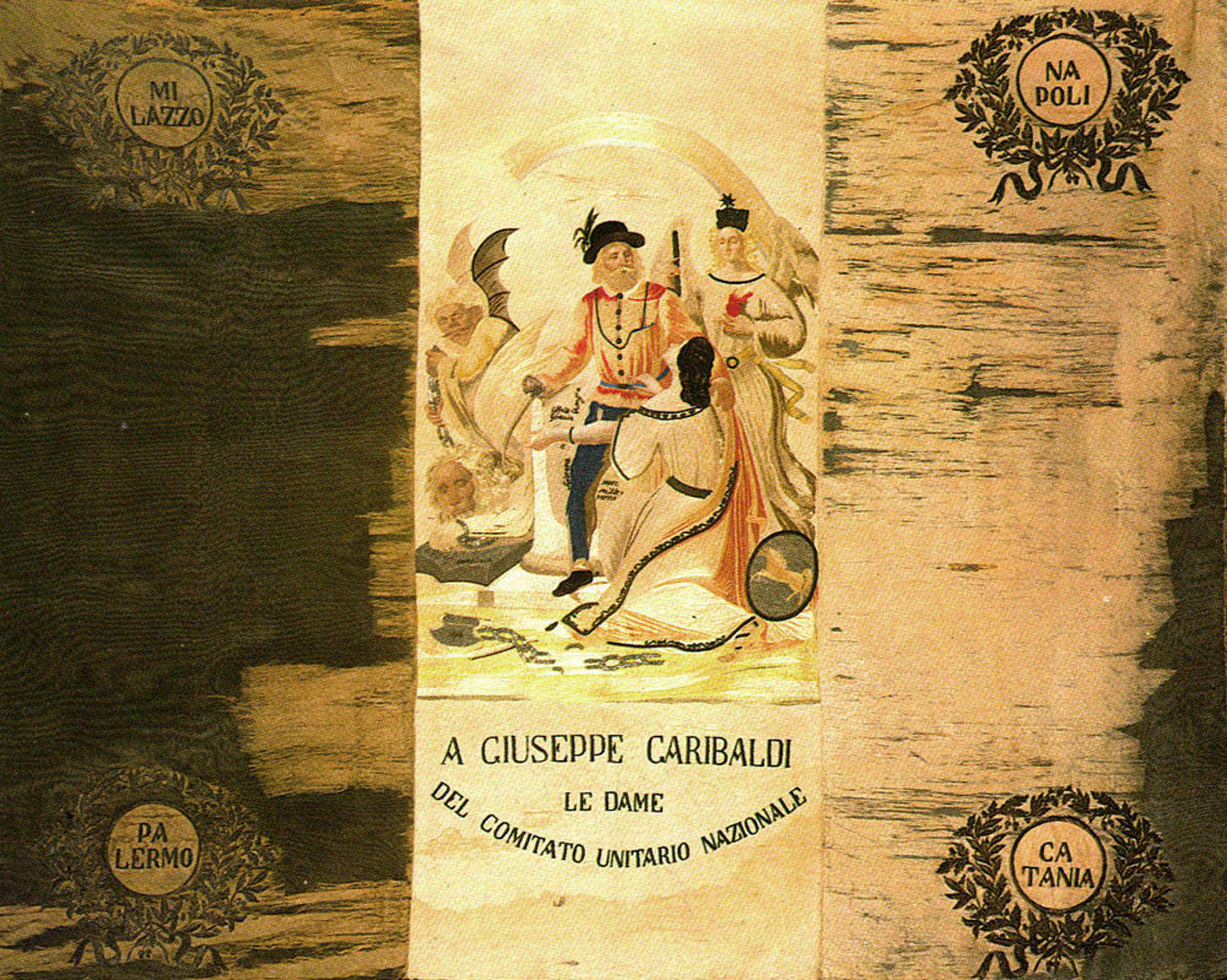 Click here to view image
Technique and Dimensions:
Museum section "Garibaldi, Spedizione dei Mille" (inv. no. I.M.G. Ban/27)
Garibaldi's donation to the Genoese Carabinieri
The flag was presented by the women of Naples to Garibaldi and passed by him to the Genoese Carabinieri, on February 15th, 1861 it was entrusted to the Municipality of Genoa. In the following years, at the behest of Garibaldi himself, it was exhibited only in particular patriotic ceremonies, such as at the funeral of Giuseppe Mazzini, which took place in Genoa on March 17th, 1872. Since 1915 the flag, called "dei Mille", has been preserved in the Museum of the Risorgimento.