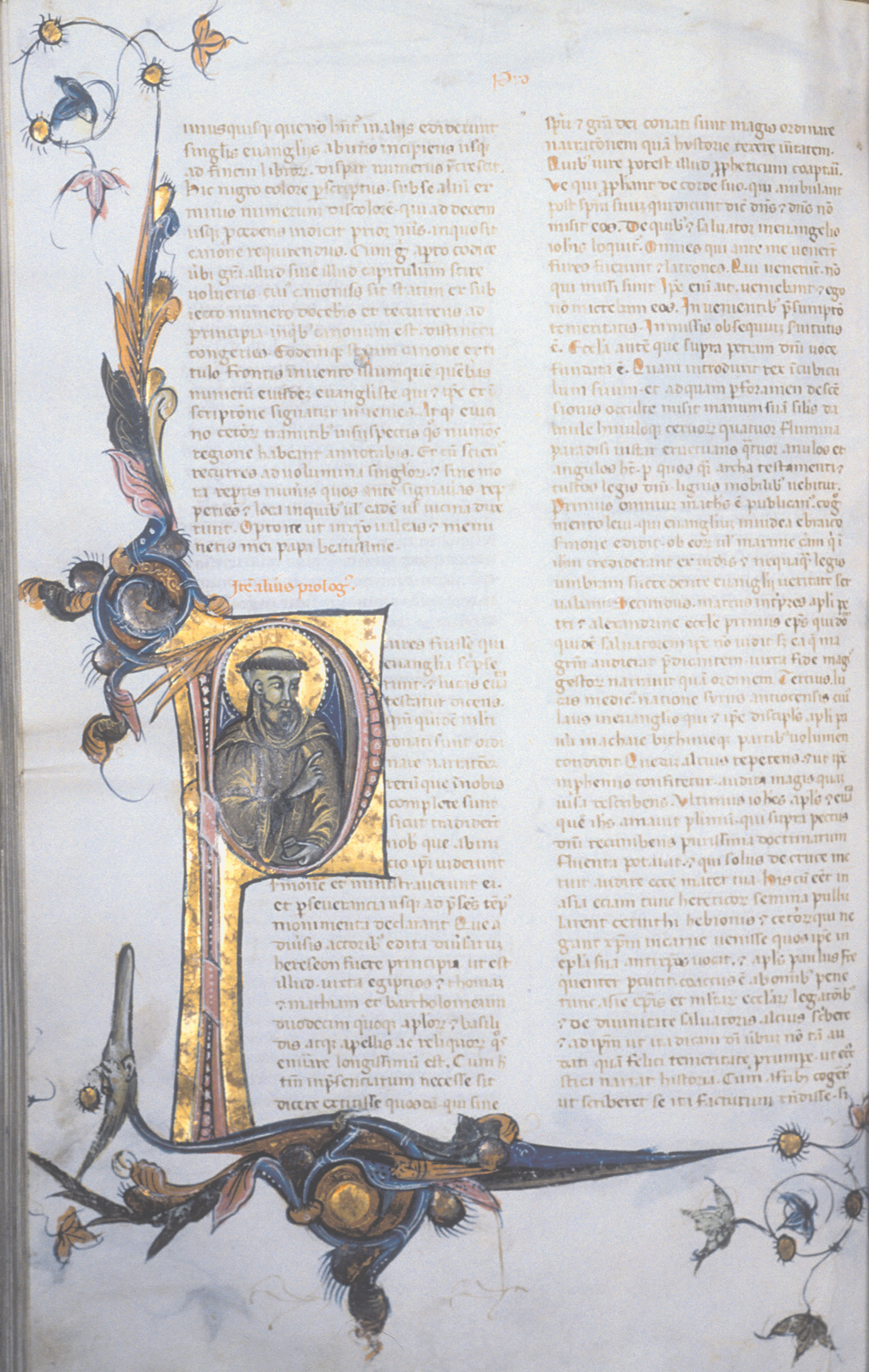 Click here to view image
This precious vellum Bible comes from the manuscript collection belonging to the Brignole Sale family. The collection includes 384 manuscripts from the Brignole Sale Library, the name requested by Maria Brignole Sale De Ferrari, - better known as the Duchess of Galliera -, who in 1874 donated it to the Municipality of Genoa, together with Palazzo Brignole Sale (called Palazzo Rosso). The largest part of the library is kept in the Berio Library - Conservation section. While 384 volumes are preserved in the Municipality's Historical Archive, together with the archives of the Brignole Sale and De Ferrari family, these are mainly works of a historical nature.
Worthy of particular mention is the miniated Bible, a parchment vellum attributable to a copyist of the Italian school, datable between the end of the thirteenth century and the beginning of the fourteenth century. The particularity of this Bible consists in the fact that it has a very rich decoration in terms of quantity: 2,029 rubricated letters and 1,118 decorated filigree letters, hundreds of miniated and decorated letters, medals illustrating stories from Genesis and other biblical scenes. Of the entry of this volume into the Brignole Sale collection there are no certain dates, nor as to the place and date of its production, however it is mentioned for the first time as Biblia Sacra handwritten in parchment volume in the list of the books that belonged to Gio Francesco Brignole Sale (1695 -1760).