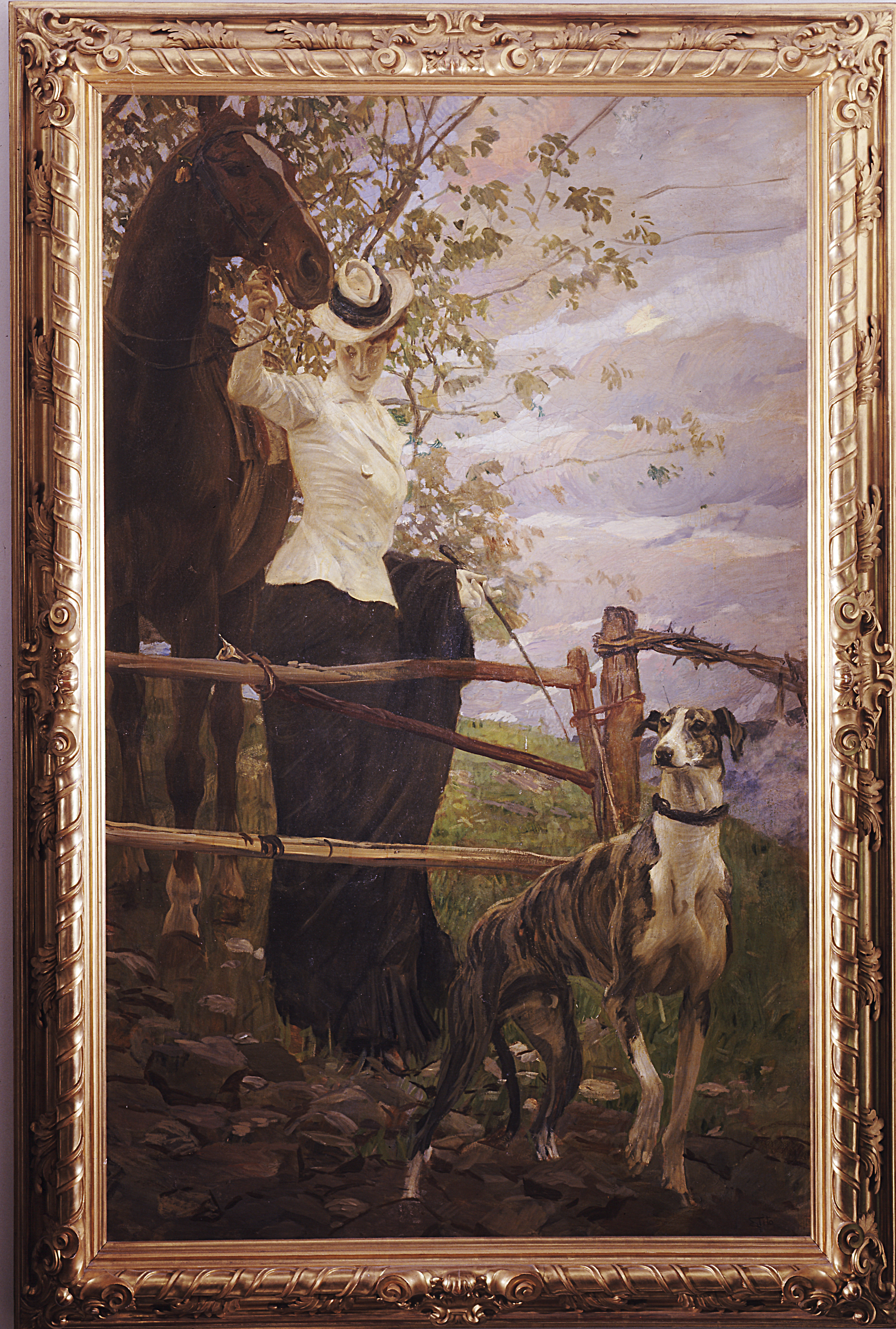 Click here to view image
Ettore Tito (Castellammare di Stabia, 1859 - Venezia, 1941)
Technique and Dimensions:
Oil on canvas, 208 x 128 cm
Museum entrance (inv. no. GAM 1571)
Legacy of Luigi Frugone, 1953
The works of the artist, born in Trapani but Venetian by adoption, are present in large number, in fact 13 works can be found in the collections of the Frugone brothers, this is probably thanks, in part, to his friendship with the dealer Ferruccio Stefani who acted as a consultant for the two collectors.
This canvas portrays Tito's beautiful wife, Lucia, together with her thoroughbred and the family greyhound, Furio, after a horse ride. The very large work - measuring more than 2 metres in height – was subsequently modified by the artist. In the original version the painting was more developed on the left side, where the horse's body was fully depicted and set back towards the the bottom of the painting. The artist cut the canvas on both sides and also in height, eliminating one of the horses hooves, a part of his side and the tips of his ears, while also reducing the tree and the lawn, on the right side, this has the effect of framing and, thanks to the introduction of a fence, brings the central scene more into the foreground. The fence, delimits the area occupied by the dog in the foreground, separated from the level occupied by the woman and her horse, this punctuates the scene and creates an overall compositional unity of great expressive power.