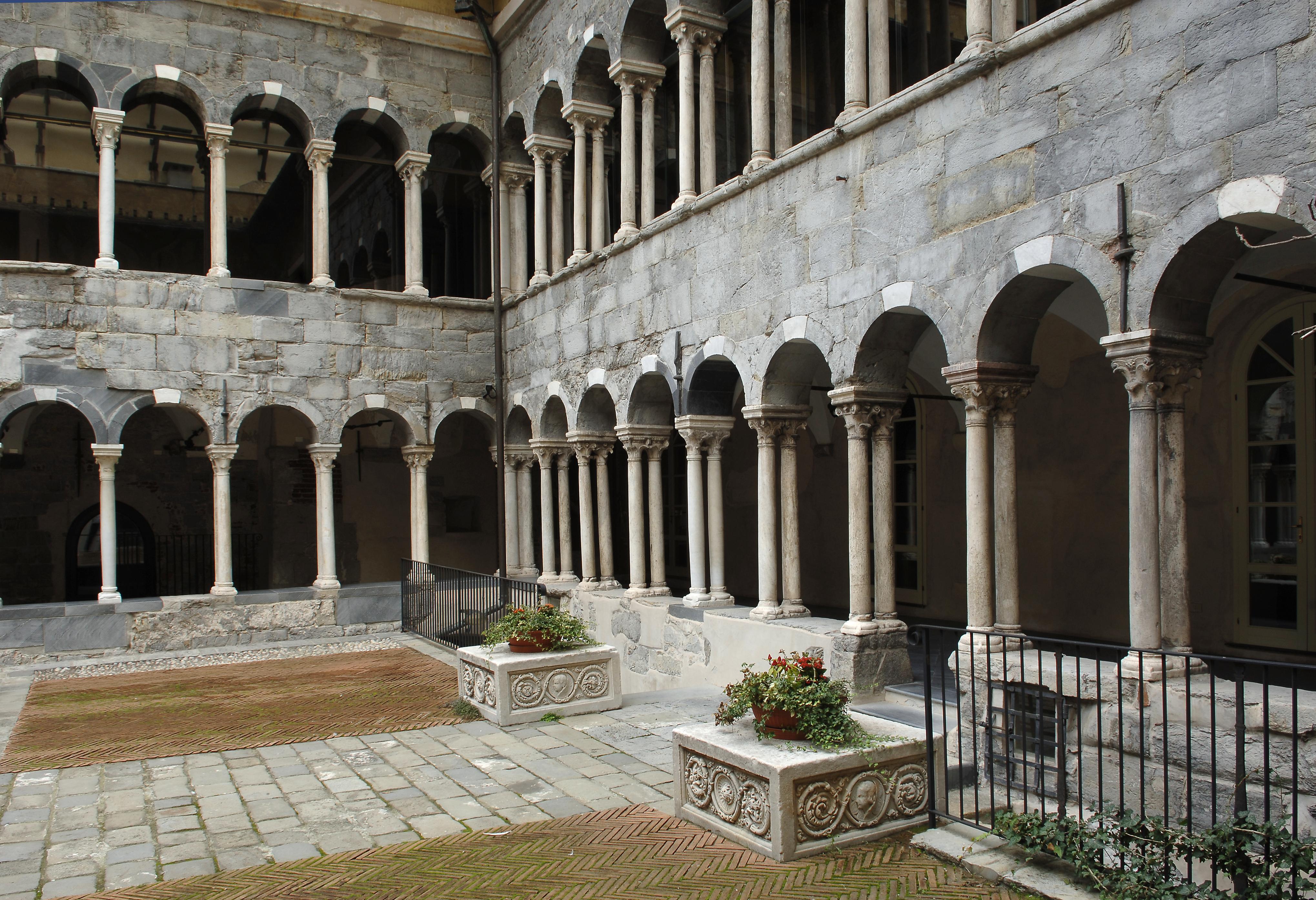 Click here to view image
12th Century AD (between 1143 and 1178)
Technique and Dimensions:
Promontory marble and stone
Architecture: Museum section
The Cloister of San Lorenzo is nestled in the heart of the ancient city, between the Cathedral and Palazzo Ducale and was built at the end of the XII century for the canons of San Lorenzo, priests engaged in pastoral service in the Cathedral. The architecture of the building is gathered around a por-ticoed courtyard or cloister, conceived not as an enclosed space but for communication between the different parts. The materials used - marble and Promontory stone - are those typical of Genoese architecture; in addition to the common areas, in the cloister there were the private rooms of the canons, decorated with frescoes and painted wooden floors still present in many parts of the building.