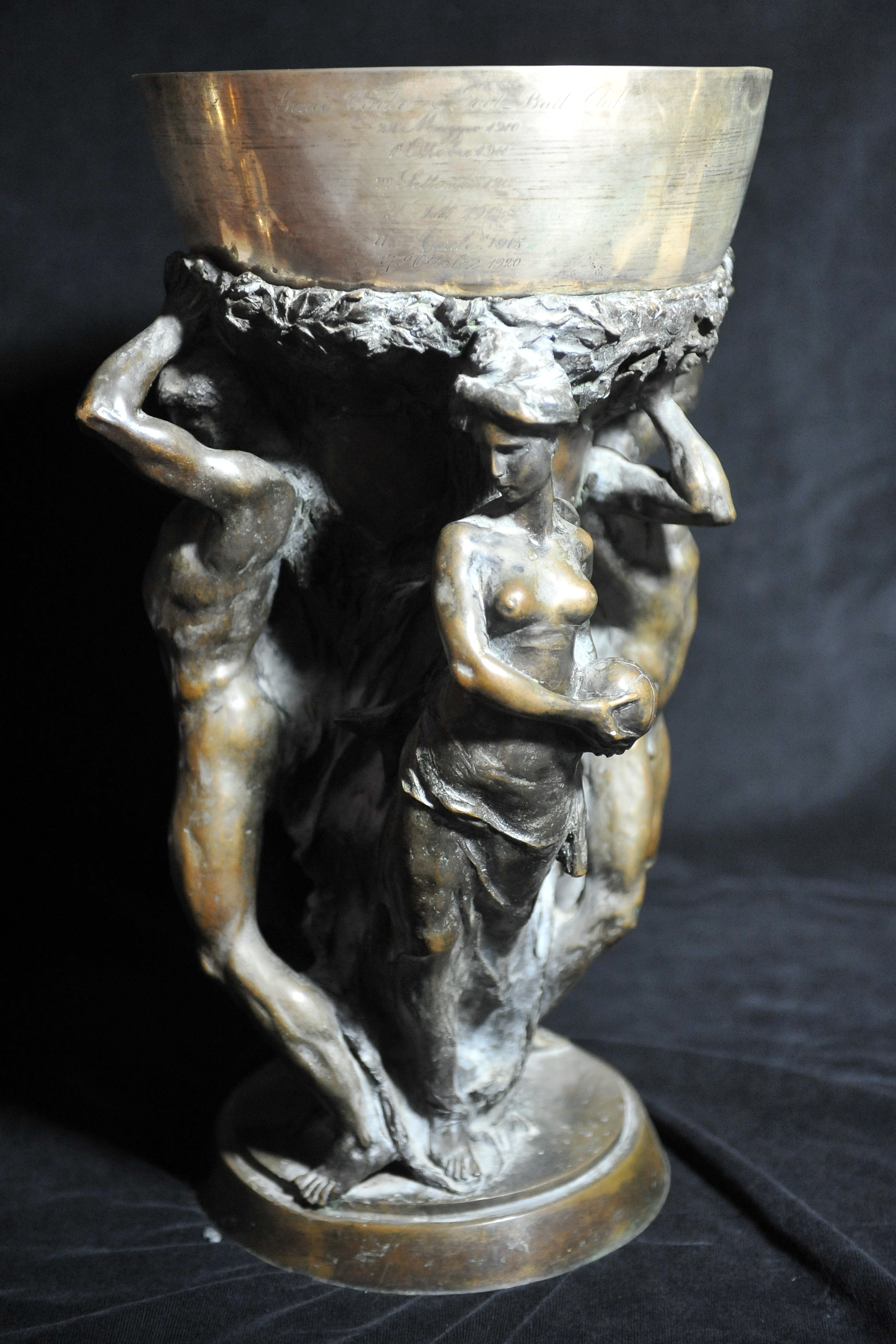 Click here to view image
This trophy, called Lombardy Cup, was offered in 1905 and after five victories, it was won by Milan in 1907. In 1910 the president of the Casteggio Foot Ball Club, Senator and Marquis Pierino Negrotto Cambiaso entrusted the Roman sculptor Pier Enrico Astorri with the creation of this enormous trophy (weighing a massive 48 kilograms!), the second Lombardy Cup.
The marquis was not only part of the corporate organization chart of Genoa, but also distinguished himself on both tennis and battle fields during various conflicts (colonial warfare in Africa and in the Great War).

The cup would have been the prerogative of those who had won it seven times, even if they did not hold it consecutively. The trophy was eventually won by Genoa twelve years after his first success (a shameful 12-1 at Casteggio), after the final victory for 3-1 over the Milanese Sports Union on September 24th 1922.