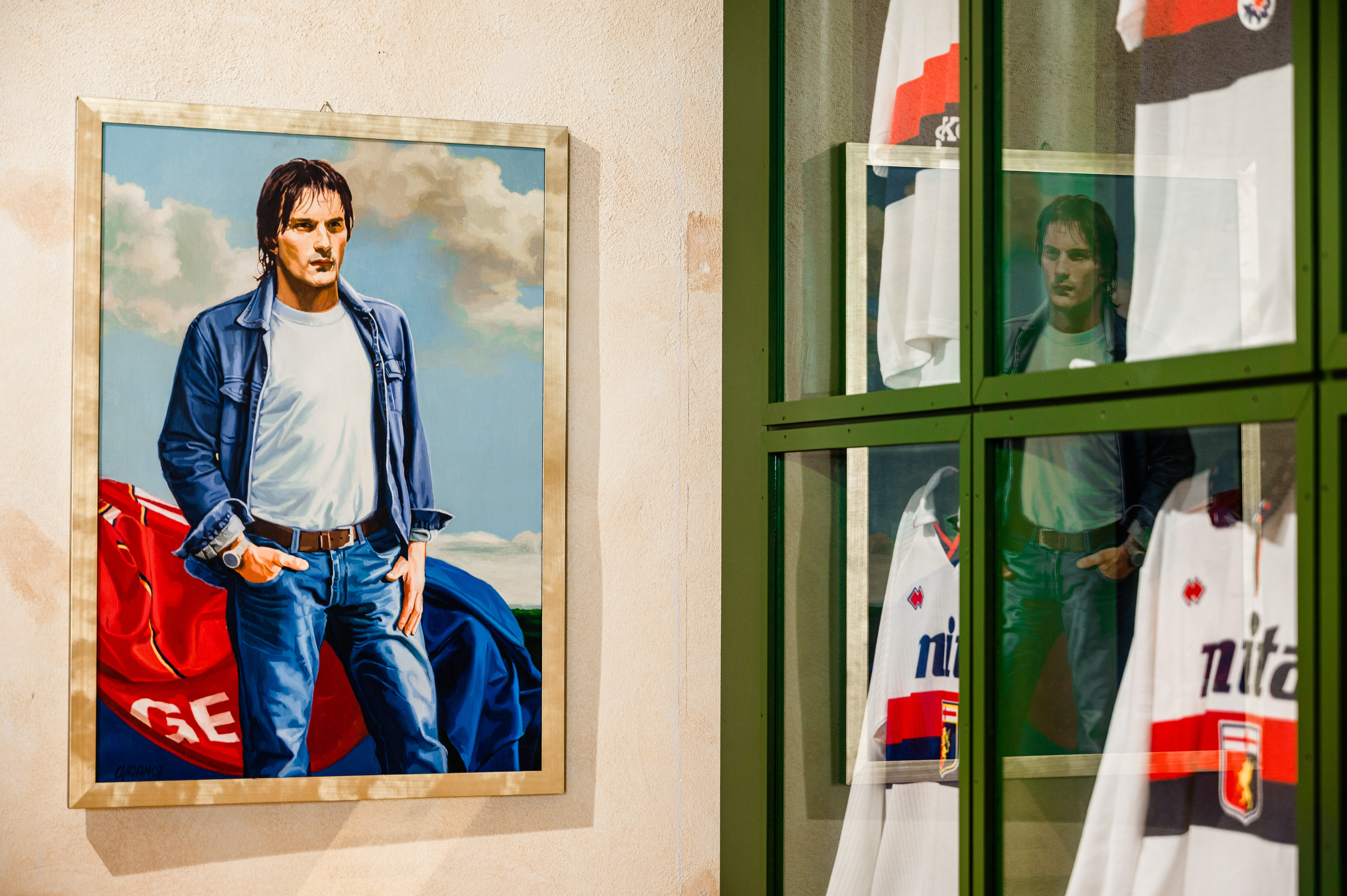 Click here to view image
Gianluca Signorini joined Genoa in September 1988 and, before becoming a footballer, he was known as a man of great personality. He led the team and all the operation on the football pitch. A memorable moment was his moving exultation on June 4th 1995 under the North Gradinata, after learning from the radio the news of the goal scored from Milan over Padova in extra time, thus saving Genoa in the playoffs. After his death on November 6th 2002, his jersey number 6 was withdrawn by the club.
You can see him hereunder, as portrayed by the artist Elisabeth Cyran.