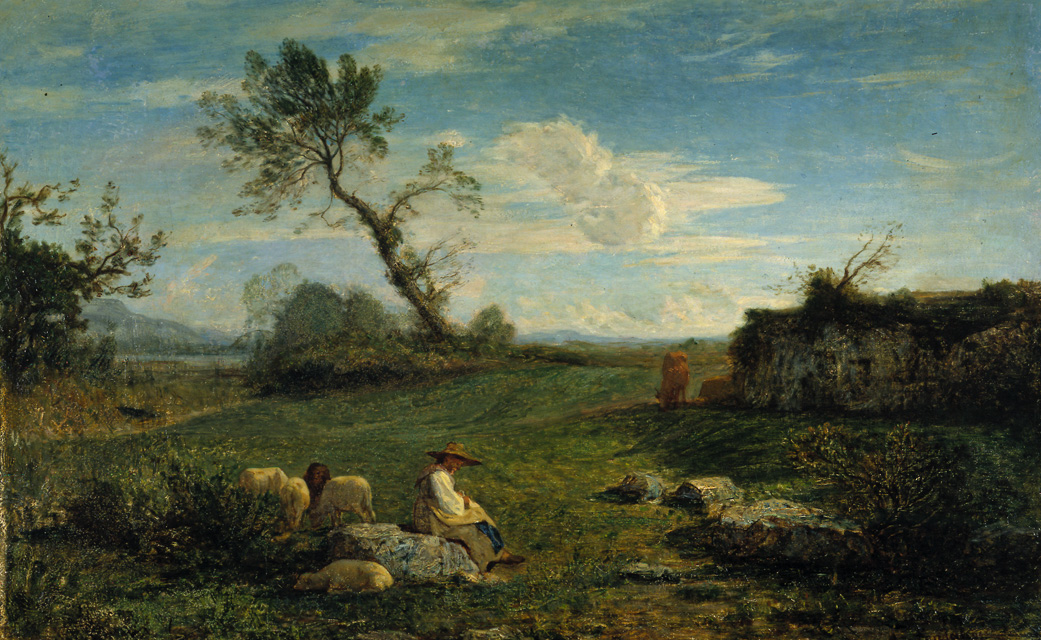 Click here to view image
Antonio Fontanesi (Reggio Emilia, 1818 - Torino, 1882)
Technique and Dimensions:
Oil on canvas, 60 x 91.7 cm
First floor, Landscape Room (inv. no. GAM 1539)
Legacy of Luigi Frugone, 1953
This work entered the Luigi Frugone collection in 1925 and, to obtain a work that was certainly exceptional, the businessman sold works by other artists. Antonio Fontanesi proposes on the canvas a recurring subject of his artistic repertoire: an isolated figure in a landscape of which he is however a central element. There is a perfect correspondence of emotions and feelings between the peasant figure and the natural environment, following examples signed by famous artists such as Costantin Troyon, Camille Corot and Charles Daubigny, admired and familiar to Fontanesi from his Parisian stay during his visit to the 1855 Universal Exposition.
The very elaborate frame was commissioned in Siena with the help of his trusted art dealer Ferruccio Stefani.